We are a Custom Home Builder & Remodeler for Horseshoe Bay, TX
Building high quality, custom homes in the Horseshoe Bay & Lake Travis, Texas area since 1993.
Silverton Custom Homes is proud to be offering it premier custom home building services here in the beautiful city of Horseshoe Bay TX.  If you want to experience the Highland Lakes in luxury, the city of Horseshoe Bay is the place to build your custom home.  Silverton Custom Homes offers a wide-selection of available home sites across the Austin area, on Lake Travis and the surrounding Hill Country.  We offer our premier custom home building services on our available properties, your land or help you find the right homesite in your preferred area. The City of Horseshoe Bay is one such area that we can assist you with. Whether it be playing a round of golf on a world-class course or relaxing in a luxurious day spa or dining in one of the city's 5-star restaurants with amazing view of Lake LBJ, Horseshoe Bay is the perfect homesite to build a custom home.  Partner with us to make your dream home in Horseshoe Bay a reality.
Perfect Homesite
Horseshoe Bay is the perfect homesite for people that are looking for a countrified life that features all the amenities and convenience of being in close proximity to nearby major cities. If you have a custom home built in Horseshoe Bay you can wake up every morning with a stunning view of Lake LBJ and Austin is just an hour away.  Play a round of golf, less than 3 miles from home and live on streets with unique names like Custer's Last Stand or Broken Hills Road.  Easter is balloon season with the city sponsoring a hot air balloon festival.  Some of the owners do offer short rides and if you've never tried a hot air balloon, this is the perfect time to have a go.  Choosing to live in Horseshoe Bay puts you in very close proximity to Austin, one of the fastest growing cities in the country right now. However, you already have a home in Austin, Horseshoe Bay is still the perfect place for a weekend custom home since it is only 45 minutes away and you are on a weekend retreat that offers great fishing, tennis, golf, a resort for special events and a marina to dock your boat. Let Silverton Custom Homes build your luxury custom dream home here in Horseshoe Bay. We have over 25 years of experience in the custom home building industry and our commitment to quality is second to none. Let us build your dream home for you here in Horseshoe Bay TX.
The City in Perspective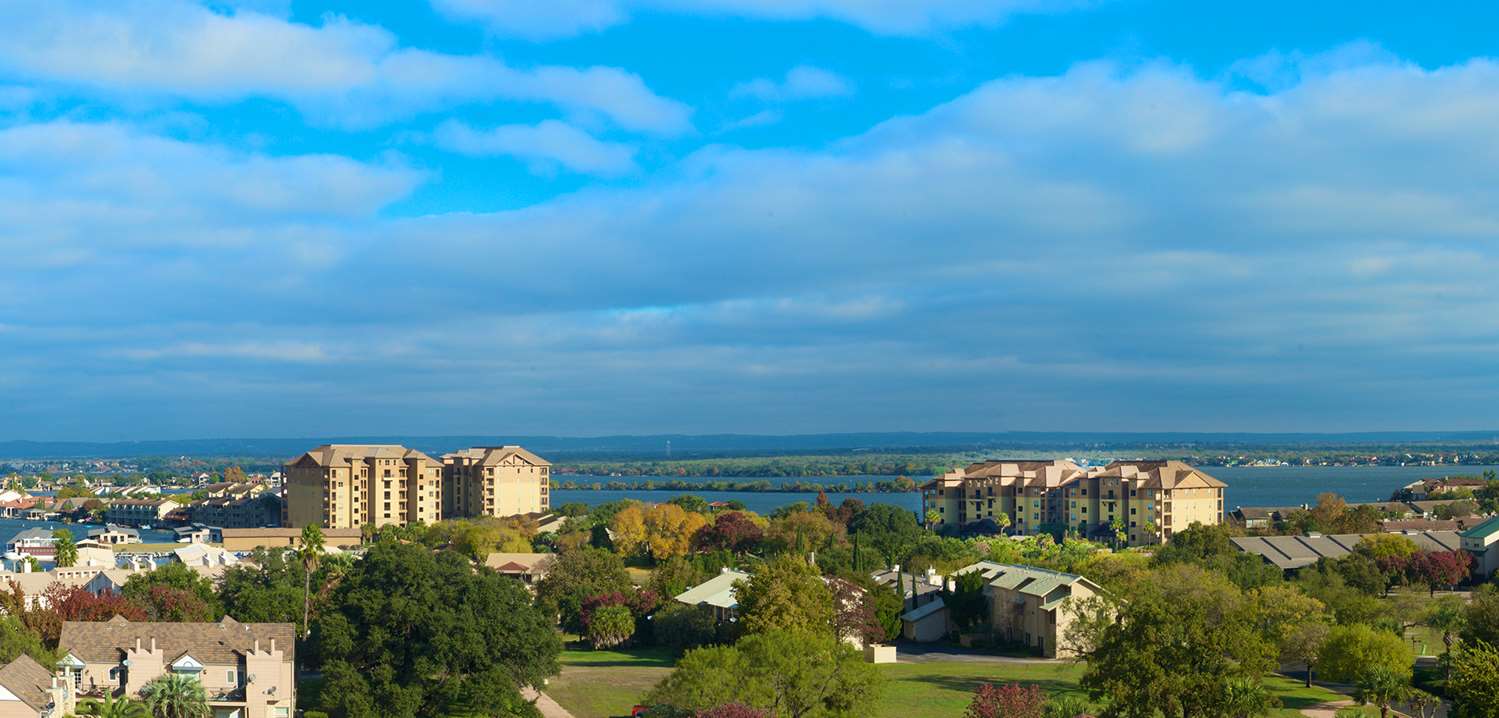 The City of Horseshoe Bay is a full-service municipality run by three major local organizations: the city of Horseshoe Bay, the Horseshoe Bay Property Owners Association and the Horseshoe Bay Resort. It is a home rule city with its own police force, fire department and emergency medical service. The city straddles both Llano and Burnet counties and is located along the south shore of Lake LBJ. It was developed in the early '70s as an upscale retirement community and it has received its distinction as a Class A city under Texas law in 2005.  The city's biggest employer is the Horseshoe Bay Resort with 687 employees. They offer several fine-dining establishments, a full-service spa, a world-class golf course, lake access, four luxurious swimming pools and even a private airport for your convenience. The good year-round weather is one of the major reasons why you should choose Horseshoe Bay as your homesite location. Fall and winters are usually mild and there is rarely ever any snow. Spring and summers are hot and sunny with an average daily summer temperature of 81 degrees and a daily winter temperature of 47.  The 2016 census showed a zero percent unemployment rate, below the US average of 3.9% Public education in the city is provided by the Marble Falls Independent School District.
History
The development of Horseshoe Bay began over 40 years ago when two guys named Norman Hurd and Wayne Hurd began looking for acreage on Lake LBJ.  What they saw was a property the locals know as the "Coke" Ranch as the owners, the Lupton family were Coca-Cola bottlers from For Worth.  They immediately saw the potential for a resort town and on March 10, 1970, Wayne obtained an option to buy the ranch for  $2 million under the company he established called Hurd Properties.  Horseshoe Bay as it was called became known in the area for its drag boat racing and other water sports. Before its incorporation in September 2005, it was a census designated area.  It is a popular resort community and golf course. It currently markets homes, town homes, condos and home sites.
Demographics
| | | | |
| --- | --- | --- | --- |
| Statistic | Horseshoe Bay | Texas | National |
| Population | 3,264 | 26,956,435 | 318,558,162 |
| Population density (sq mi) | 232 | 97 | 91 |
| Median age | 67.0 | 34.2 | 37.7 |
| Male/Female ratio | 0.9:1 | 1.0:1 | 1.0:1 |
| Married (15yrs & older) | 82% | 56% | 55% |
| Families w/ Kids under 18 | 7% | 48% | 43% |
| Speak English | 93% | 65% | 79% |
| Speak Spanish | 6% | 30% | 13% |
Horseshoe Bay, TX has a population of 3,264 and is the 8,381st largest city in the United States. The population density is 232 per sq mi which is 139% higher than the Texas average and 156% higher than the national average. The median age in Horseshoe Bay is 67 which is approximately 96% higher than the Texas average of 34. In Horseshoe Bay, 82% of the population over 15 years of age are married, 93% speak English and 6% speak Spanish. 49% of Horseshoe Bay residents were born in Texas, 48% were born out of state, 0% were born outside of the United States and 3% were foreign born.
the median age in Horseshoe Bay is 96% higher than Texas.
In Horseshoe Bay 96.29% of the population is White.
In Horseshoe Bay 2.73% of the population is Black or African American.
In Horseshoe Bay 0.00% of the population is Asian.
Cost of Living
| | | | |
| --- | --- | --- | --- |
| Index | Horseshoe Bay | Texas | National |
| Cost of living index | 117 | 91 | 100 |
| Index | Horseshoe Bay | Texas | National |
| Goods & Services index | 101 | 93 | 100 |
| Groceries index | 88 | 91 | 100 |
| Health care index | 99 | 96 | 100 |
| Housing index | 168 | 83 | 100 |
| Transportation index | 93 | 94 | 100 |
| Utilities index | 88 | 100 | 100 |
In the event that the cost of living data was unavailable for this city, estimates based upon nearby cities were used. Each cost of living index is based on a national average of 100. If the amount is below 100, it is lower than the national average. If the amount is above 100, it is higher than the national average.
The cost of living in Horseshoe Bay is 29% higher than the Texas average.
The cost of living in Horseshoe Bay is 17% higher than the national average.
The cost of housing in Horseshoe Bay is 68% higher than the national average.
Nearby Groceries
Bayside Fresh Market
HEB
Mimi's Market
Bob's Drive-in Grocery
Waltermart Supercenter
Hoover Valley Country Store
Corner Market
Mr B's
Super Express Food Mart
Berkley's Travel Center
El Rio Food & Fuel
Electrical Company
Gas Company
Water Company
Sewer Company
Trash Service / Garbage Collection Company
Cable / Satellite Company
DirecTV
Spectrum
Dish
Frontier
Viasat
Northland
Grande Communications
Phone Company
VOIPo
AxVoice
Phone Power
ECG Easy Billing
Pioneer Telephone
Schools
The Llano County part of Horseshoe Bay is served by the Llano Independent School  District and the Burnet County area is served by the Marble Falls Independent School District.
Places of Worship
There is only one known church in the city and it is St. Paul the Apostle located in 201 Dalton Cir Horseshoe Bay TX.
Businesses
The top employers in the city are:
Horseshoe Bay
Fluor
Escondido Golf and Lake Club
Crescent Hotels & Resorts
Bayside Fresh Market
City of Horseshoe Bay
Horseshoe Bay Resort Jet Center
Spanish Trail Assisted Living
Horseshoe Bay Resort Marriott
Hole in one
Restaurants & Nightlife
Lantana Grill & Bar – Amazing restaurant with so many choices. The crusted salmon is absolutely delicious and it is served with mashed potatoes and spinach. The salmon is seasoned and cooked perfectly.  They also offer a standard hotel buffet with plenty of options including biscuits and gravy, pancakes, pastries and eggs.  The rib eye is amazing.
The Yacht Club —  The views from the restaurant are spectacular. Everything on the menu was fabulous. Do try the chicken lobster it is absolutely delicious. They offer a surf & turf buffet complete with delicious salads, seafood, beef, chicken and much more. They have a cheese station with many options to personalize your mac and cheese. Desert buffet is amazing too.
Slick Rock Grill & Bar – Known as a cozy little eatery with an atmosphere that is warm and inviting.  Food is excellent and reasonably priced. The cheeseburger is a must try. Great after a round of golf.
Fun Things to Do in Horseshoe Bay
Horseshoe Bay Resort —  The resort is luxurious and offers a stunning lakeside setting. It is named as one of America's top destination resorts. You can stay in the Hill Tower or on one of their vacation apartments. You can also rent a condo with a panoramic view of the surrounding hills.  Almost any activity is available to you at the resort be it water sports at the private marina or simply relax at the Bayside Spa. You can also have fun rounds of mini-golf at the Whitewater Course Miniature.
Golf – Horseshoe Bay is famous for its world class golf courses and the three courses are considered the main attractions of the resort. They are unique in the sense that the courses are in close proximity to one another. The three championship golf courses were all designed by Robert Trent Jones Sr. and it includes elevated greens, challenging bunkers and a natural ebb and flow that can only have come from the mind of one of the best golf architects around.
Eat – Treat yourself to some fine dining at the resort's own Lantana Restaurant where you can partake of American-Southwestern fare with a nice glass of wine from their collection of Hill Country Wines.  You can also enjoy a picnic or a fun day on the water at the Bayside Fresh Market. They specialize in fresh and seasonal seafood, deli items, prepared meals and baked goods.
Horseshoe Bay truly is a great place to live.  If you'd like to talk to us about building your custom home here in Horseshoe Bay Texas give us a call.  We can't wait to meet you.