We are a Custom Home Builder & Remodeler for Jonestown, TX
Building high quality, custom homes in the Jonestown & Lake Travis, Texas area since 1993.
A perfect combination of small town charm combined with lush panoramic natural landscapes, the city of Jonestown offers its residents an environment that nurtures the soul.  Situated in Travis County, Jonestown is just 20 miles from cosmopolitan Austin, where you can find the best of world-class dining, shopping and entertainment.  Jonestown is quite famous for its well-maintained parks as well as popular festivals. April is Movies at the Park sponsored by the Parks and Recreations Board. A free movie screening  by the light of the silvery moon.  There is always something to do for the whole family here in Jonestown.
Build your Home with Silverton Custom Homes
What better way to enjoy the idyllic life that Jonestown offers than a beautifully constructed custom home by one of the premier custom home builders serving Austin and the surrounding Texas Hill Country, Silverton Custom Homes. We work with clients in all budget ranges to help make your dream home a shared reality.  Your journey with us starts with your ideas, dreams and aspirations.  Never stop dreaming of the perfect home as it is our job to balance your dreams with practicality and ensuring it is in scope of the project and your chosen neighborhood. We are here to guide you from everything to the design up to the selection of building materials and everything you need to make your dream home a reality here in Jonestown TX.
Housing Boom
As more and more people begin to discover Jonestown, the housing industry here is on the rise. Silverton Custom Homes can help you find many different housing plans in a number of different styles so that you will truly get a custom home you can call your own.  There is no doubt in our minds that you will find the living here in Jonestown to be truly what you want for yourself and your family. Let us help you find the perfect homesite to build your dream home. We offer available properties in Jonestown or your own land if you already have one to build your beautiful custom home. We are here to provide you with decades of experience in the custom home building industry and the trust and well-earned reputation we have nurtured and honed through the years.
With  Silverton Custom Homes you get a single point of contact. We shall provide you with a project manager that will ensure a steady flow of communication and information with you all throughout the design and construction process. By working beside your builder from start to finish it will provide you with more than ample opportunities to ensure your vision and concerns are heard and acted upon.
Let Silverton Custom Homes help you build a custom home here in idyllic Jonestown TX.
Perfect Place to Live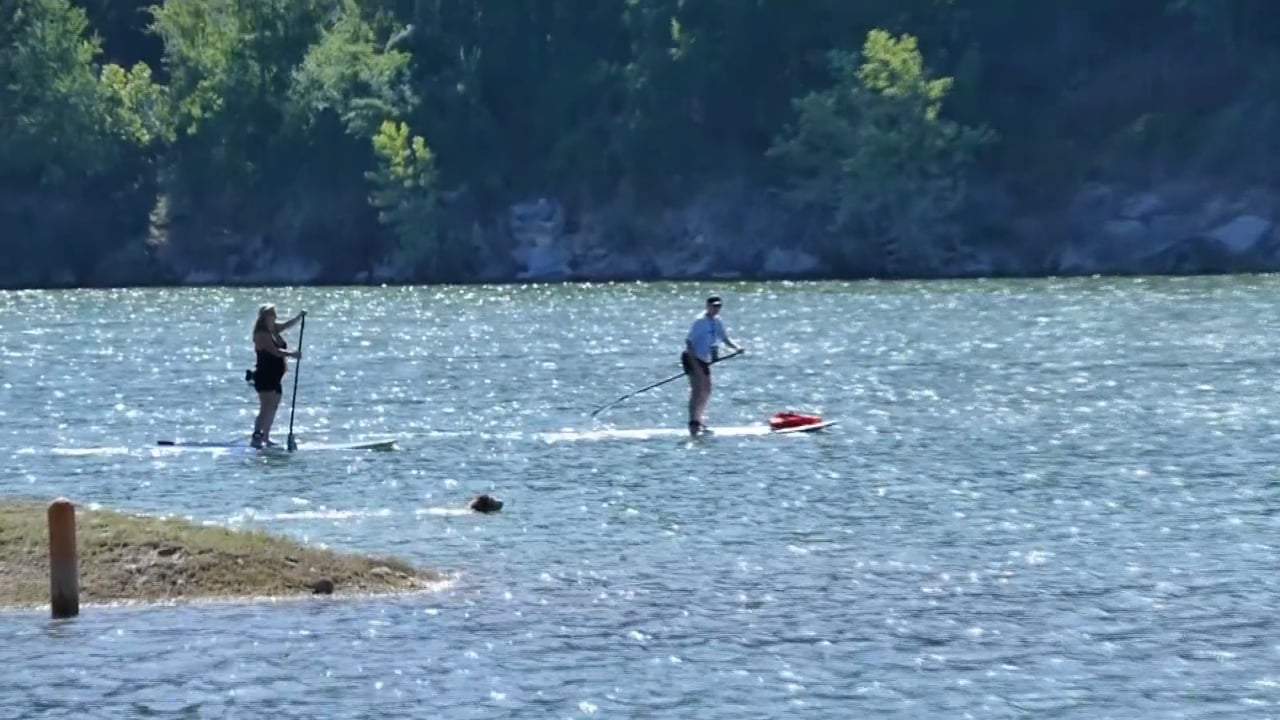 It is always the perfect weather here in Jonestown TX as the warm year round weather is the best for any family that loves the natural surroundings.  The parks here in the city such as the famous Jones Brothers Park, Veteran's Park and Fireman's Park all feature a selection of outdoor and recreational opportunities like boating, playgrounds and sports fields. Enjoy the many miles of scenic trails and acres upon acres of untamed natural forests. At the north end of Lake Travis, you will discover a wide selection of water sports and fun activities that are literally just minutes away from your front door.
Family-Friendly
Jonestown offers a series of year-round family friendly events that are always a hit with the citizens of the city as it always fosters an atmosphere to know neighbors better. Popular festivals like the Cajun fest, The Texas Chill Cook-off and the SwiftFest are fun-filled ways to have fun with everyone in the family.
History
The Jones brothers, Emmett and Warren first settled in the area in the late 1930s.  Around 1940 Warren constructed the first commercial structure in what is presently Jonestown. The community began as a haven for weekend boaters but more and more settlers built their permanent residences in the area and commuted to work in Austin. There are still a lot of fishing cabins available but new homes are being built on estate lots and gated properties with lake-front or lake views.  The city incorporated as a General Law City in 1985. It rapidly grew from an incorporated populace of 683 residents to 1,681 in the 2000 census and is estimated to have over 2000 residents at the moment.
Demographics
| | | | |
| --- | --- | --- | --- |
| Statistic | Jonestown | Texas | National |
| Population | 1,740 | 26,956,435 | 318,558,162 |
| Population density (sq mi) | 277 | 97 | 91 |
| Median age | 48.5 | 34.2 | 37.7 |
| Male/Female ratio | 0.9:1 | 1.0:1 | 1.0:1 |
| Married (15yrs & older) | 58% | 56% | 55% |
| Families w/ Kids under 18 | 29% | 48% | 43% |
| Speak English | 86% | 65% | 79% |
| Speak Spanish | 13% | 30% | 13% |
Jonestown, TX has a population of 1,740 and is the 11,847th largest city in the United States. The population density is 277 per sq mi, which is 185% higher than the Texas average and 205% higher than the national average. The median age in Jonestown is 49, which is approximately 42% higher than the Texas average of 34. In Jonestown, 58% of the population over 15 years of age are married, 86% speak English and 13% speak Spanish. 50% of Jonestown residents were born in Texas, 41% were born out of state, 1% were born outside of the United States and 7% were foreign born.
The average age in Jonestown is 42% higher than Texas.
In Jonestown 94.77% of the population is White.
In Jonestown 1.78% of the population is Black or African American.
In Jonestown 0.40% of the population is Asian.
Cost of Living
| | | | |
| --- | --- | --- | --- |
| Index | Jonestown | Texas | National |
| Cost of living index | 95 | 91 | 100 |
| Index | Jonestown | Texas | National |
| Goods & Services index | 94 | 93 | 100 |
| Groceries index | 92 | 91 | 100 |
| Health care index | 100 | 96 | 100 |
| Housing index | 93 | 83 | 100 |
| Transportation index | 93 | 94 | 100 |
| Utilities index | 111 | 100 | 100 |
In the event that the cost of living data was unavailable for this city, estimates based upon nearby cities were used. Each cost of living index is based on a national average of 100. If the amount is below 100, it is lower than the national average. If the amount is above 100, it is higher than the national average.
The cost of living in Jonestown is 5% higher than the Texas average.
The cost of living in Jonestown is 5% lower than the national average.
The cost of housing in Jonestown is 7% lower than the national average.
Nearby Groceries
H-E-B
Lowe's Market
Oskis Food Store
SLR Grocery & Center
Hudson Bend Grocery
Sprouts Farmers Market
Randall's Food & Pharmacy
Electrical Company
Pedernales Electric Cooperative
Gas Company
Texas Gas Service Company
Water Company
Jonestown Water Supply Corporation
Sewer Company
Jonestown Utility Department
Trash Service / Garbage Collection Company
Waste Connections of Texas
Cable / Satellite Company
Charter Spectrum
AT&T Internet
Earthlink
SOS Communications
Texas Wireless Internet
Viasat
HughesNet
Phone Company
Spectrum
AT&T
Frontier
Dittcom Technologies
Schools
The city's educational needs are being served by the Leander and Lago Vista Independent School Districts.
Places of Worship
There are 3 churches within the city and these are:
FIRST BAPTIST CHURCH: 512-267-1544; 19000 RM-1431, Jonestown, TX 78645
SOUTH JONESTOWN CHURCH: Jonestown, TX 78645
TRINITY ANGLICAN CHURCH: Jonestown, TX 78645
Businesses
The economy of the city employs a total of 968 people. The biggest industries in the city are Professional, Scientific & Technical Services (119 people) followed by Retail Trade (118 people) and the Manufacturing sector (111 people). The highest paying jobs are in Information, Professional, Scientific and Technical Services, Management and Administrative and Waste Management Services.
Restaurants & Nightlife
Quetzal TexMex —  Great place to have lunch. They serve amazing cheese enchiladas with roasted tomato gravy and the beef fajita with tomatoes and guacamole was also equally wonderful. They serve very cold, tall, strong and fresh Margaritas.
Rounder's Pizzeria – Hungry for the best pizza? This is the place to be. The pizza features a great crust, sauce and with lots and lots of cheese. The Pepperoni flavor and the mushroom topping pizza is also very good. Prices are quite reasonable with very friendly service. They also offer salads and a nice range of beers on tap.
Cup of Jonestown —  If you are looking for a place to have coffee with a nice view of Lake Travis then Cup of Jonestown will definitely not disappoint. Service is good and always with a smile. Nice homely ambience with great views of the lake.
Fun Things to Do in Jonestown
Jones Brothers Park – Situated at the end of Park Dr and along the shores of Lake Travis. This is a 32 acre park that provides a number of nice amenities such as covered picnic sites, ball fields, sand, volleyball court, and tennis and a basketball court.  There is also a walking path and a playscape. It features a long shoreline that is perfect for fishing and swimming. You can also rent canoes and kayaks. There are 3 public boat ramps and 2 covered pavilions.
Veterans Memorial Park – Situated on RM-1431, the park features a bronze statue of a young soldier entitled "Going Home" and a very nice picnic section located under the canopy of bold oak trees.
Fireman's Park – You can find this park on the corner of Crestview and North Park. It is a relatively small park but offers plenty of shade against the heat of the sun. It has ten picnic tables and a wood burning smoker. It is connected to Jones Brothers Park thru the new Canyon Hiking Trail.
Jonestown truly is a great place to live.  If you'd like to talk to us about building your custom home here in Jonestown Texas give us a call.  We can't wait to meet you.