We are a Custom Home Builder & Remodeler for Point Venture, TX
Building high quality, custom homes in the Point Venture & Lake Travis, Texas area since 1993.
Silverton Custom Homes presents a secluded waterfront community that offers residence a serene but luxurious lifestyle with lots of resort-type amenities, perfect for people that place a high value on privacy. Ladies & Gentlemen we give you Point Venture TX.  Located on the north shore of beautiful Lake Travis just adjacent to Lago Vista, Point Venture is about an hour away from hip and happening downtown Austin and the Austin-Bergstrom International Airport.
Silverton Custom Homes offers available properties for custom home building in Point Venture TX or if you have your own land we can make your vision of a dream property, a reality.  Choose from a wide variety of designs, styles and sizes ranging from Texas-style ranches to luxurious Spanish-like villas.  This is the perfect place to build a custom home as the properties here overlook either the Texas Hill Country scenery that will easily take your breath away or the calm and crystal clear waters of Lake Travis. You can find many available lots if you are looking to build a beautiful vacation property or your dream custom home. Let Silverton Custom Homes be your partner in making this project a reality.
Why Choose Silverton Custom Homes for your Point Venture Project?
Extensive Custom Home Portfolio
Silverton Custom Homes has been in the business of making dream homes for over 25 years. We have extensive experience with a variety of different designs and architectural philosophies.  We can cater to our customers individual tastes in home design and help provide the best choice for the customer that is in line with his budget and the requirements of the neighborhood.  If you are not sure of what design to get for your custom home but have an idea, we can help you find the design that fits your taste.
Accomplished Design Team
Our flexible and accomplished design team can help get the best out of any design input or style choice. We have extensive experience working with custom home buyers that ensures the design preferences are integrated completely into the finished home plan. We offer good flexibility to help make our customers dream homes a reality without compromising other design parameters integral to the overall outcome of the project. We want you to be happy completely.
Extensive Experience Working with High-Quality Products
At Silverton Custom Homes we never compromise quality for quantity, We have in-depth knowledge of all the best high-quality building materials and products available in the market to provide you with a choice in line with your budget and the necessary demands of the design of the property. We shall help you select the elements needed to achieve your preferred style and budget.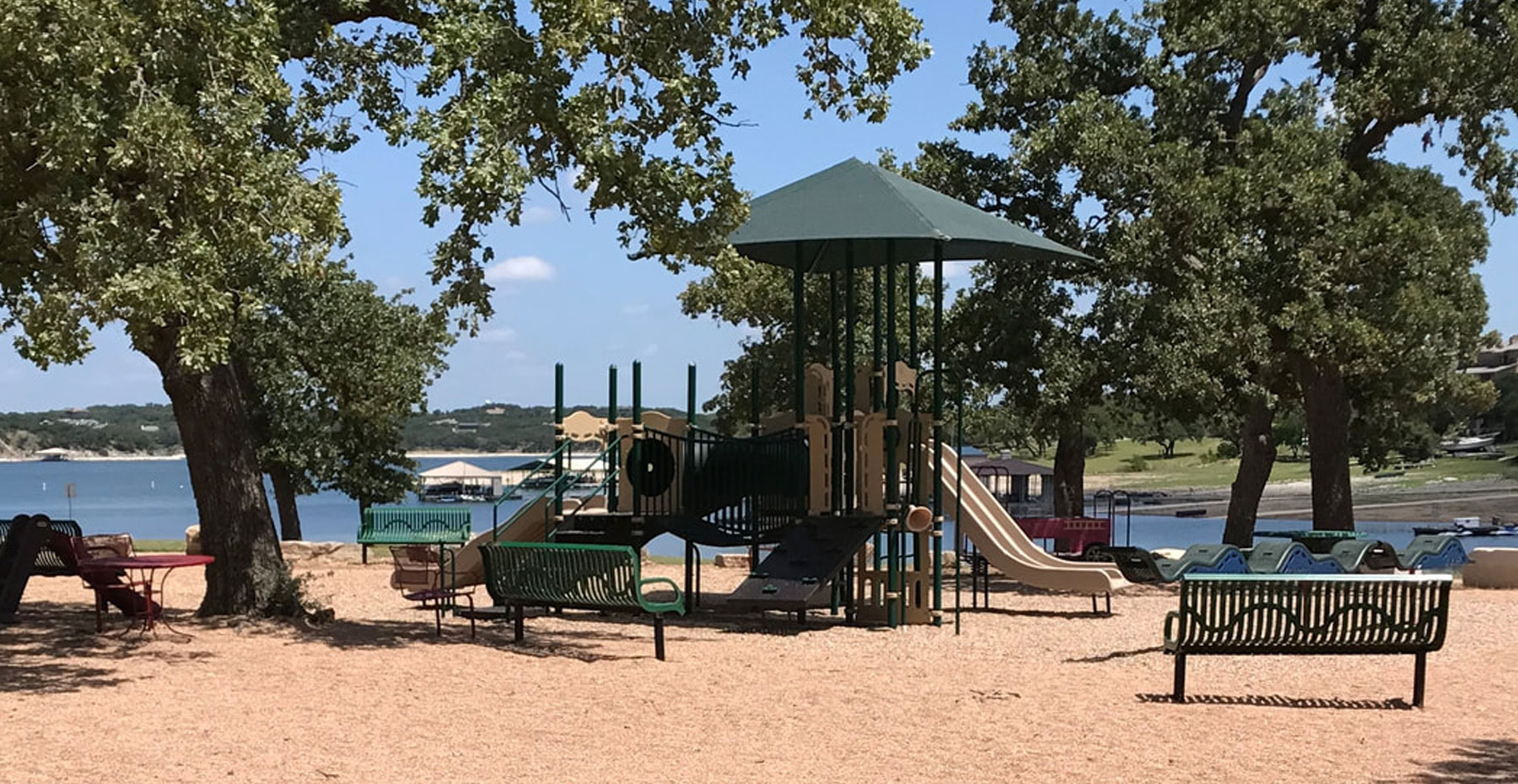 Why choose Point Venture TX? For starters you will never feel cramped here as the neighborhood population is not that high so there is a real sense of privacy for those that cherish it. There is plenty of good shopping nearby as the luxurious Lakeline Mall with 150 retailers is only 35 minutes away. This is definitely the best home or vacation area that you would never want to leave.
Residents of Point Venture can spend quality time with family and friends on Lake Travis and the Point Venture Marina offers a fuel dock, watercraft rentals, store and a famous floating restaurant too called the Gnarly Bar to provide casual dining by the lake and a full-service bar too. Homeowners can also access the neighborhood's 50-acre waterfront park that features three boat launches, a nature area with picnic tables, and playground area for the kids as well as a covered pavilion for special occasions. There are also six tennis courts all throughout the property with four that feature lighting and covered bleachers. At the park, you can enjoy a Junior Olympic swimming pool.
History
Point Venture Texas is a resort community approximately 18 miles northwest of Austin in western Travis County. The development of this lakeside community began in 1969 when Joel M. Cummings, a Houston oilman and developer purchased a huge tract of land located on a peninsula known as  "the point" on Lake Travis. Along with their partners, W.S. "Woody" Gaylord,, Jr. and Lawrence Clayton Smith, they named the project as Point Venture. The development of the area continued with the construction of roadways, recreation facilities, a clubhouse and town homes. After that a yacht club was also established. Point Venture incorporated as the Village of Point Venture in August 2000.
Demographics
| | | | |
| --- | --- | --- | --- |
| Statistic | Point Venture | Texas | National |
| Population | 870 | 26,956,435 | 318,558,162 |
| Population density (sq mi) | 997 | 97 | 91 |
| Median age | 50.2 | 34.2 | 37.7 |
| Male/Female ratio | 1.0:1 | 1.0:1 | 1.0:1 |
| Married (15yrs & older) | 62% | 56% | 55% |
| Families w/ Kids under 18 | 38% | 48% | 43% |
| Speak English | 93% | 65% | 79% |
| Speak Spanish | 5% | 30% | 13% |
Point Venture, TX has a population of 870 and is the 16,030th largest city in the United States. The population density is 997 per sq. mi, which is 929% higher than the Texas average and 1001% higher than the national average. The median age in Point Venture is 50, which is approximately 47% higher than the Texas average of 34. In Point Venture, 62% of the population over 15 years of age are married, 93% speak English and 5% speak Spanish. 45% of Point Venture residents were born in Texas, 48% were born out of state, 1% were born outside of the United States and 5% were foreign born.
The median age in Point Venture is 47% higher than Texas.
In Point Venture 95.06% of the population is White.
In Point Venture 0.69% of the population is Black or African American.
In Point Venture 0.69% of the population is Asian.
Cost of Living
| | | | |
| --- | --- | --- | --- |
| Index | Point Venture | Texas | National |
| Cost of living index | 108 | 91 | 100 |
| Index | Point Venture | Texas | National |
| Goods & Services index | 101 | 93 | 100 |
| Groceries index | 88 | 91 | 100 |
| Health care index | 99 | 96 | 100 |
| Housing index | 139 | 83 | 100 |
| Transportation index | 93 | 94 | 100 |
| Utilities index | 88 | 100 | 100 |
In the event that the cost of living data was unavailable for this city, estimates based upon nearby cities were used. Each cost of living index is based on a national average of 100. If the amount is below 100, it is lower than the national average. If the amount is above 100, it is higher than the national average.
The cost of living in Point Venture is 20% higher than the Texas average.
The cost of living in Point Venture is 8% higher than the national average.
The cost of housing in Point Venture is 39% higher than the national average.
Nearby Groceries
H-E-B Lakeway
Lakeway Market & Deli
Randall's
Cuter's County Market
Electrical Company
Pedernales Electric Cooperative
Gas Company
Atmos Energy
Centerpoint Energy
Texas Gas Service
Alliant Gas
Blanco Hydro Gas
Chaparral Propane
Clint Smith Propane Distributor
Garnett's Propane
Hill Country Propane
Independent Propane
Johnson City Hydro Gas Company
Longhorn Propane
Pinnacle Propane
Propane Energy LTD
Roadrunner Energy
Texas Community Propane
Vapo Propane
Water Company
Corix Utilities
Lower Colorado River Authority
Sewer Company
Corix Utilities
Lower Colorado River Authority
Trash Service / Garbage Collection Company
Longhorn Disposal
Al Clawson Disposal
Atex Dumpster Service
Allied Waste
Central Waste & Recycling
Full Circle Recycle Service
G&M Disposal Services LLC
Hatfield Disposal
Integrity Waste Services
Progressive Waste Solutions
Rockin K Services
Roye's Garbage Service
RTS Speciality Services
Texas Disposal Systems
Cable / Satellite Company
AT&T
Blue Mountain Internet
Cricket Wireless
Sprint
T-Mobile
Straight Talk Wireless
Verizon Wireless
West Central Wireless
DirecTV
Dish Network
Phone Company
Central Texas Telephone Cooperative
GVTC
Hill Country Telephone Co-op
Kerrville Telephone Co
Southwest Texas Telephone Company
Verizon
Windstream
Schools
The educational needs of the city is being served by the Lago Vista Independent School District. The public schools that serve the community are:
Lake Travis High School
Hudson Bend Middle School
Lake Travis Middle School
West Cypress Hills Elementary School
Serene Hills Elementary School
Lago Vista Middle School
Lago Vista High School
Lago Vista Elementary School
Places of Worship
Here are some of the places of worship near Point Venture TX:
The Church at Lake Travis
Emmaus Catholic Church
Bee Creek United Methodist Church
Lakeside Christian Fellowship
Lake Travis Church of Christ
Northlake Church
First Lakeview Church
Matthew's Episcopal Church
Businesses
The economy of Point Venture employs 427 people. The biggest employers are in educational services followed by construction and Healthcare and social assistance.  The highest paying jobs are in Arts and Entertainment, Recreation , Scientific and Technical Services and Transportation & Warehousing & Utilities.
Restaurants & Nightlife
Gnarly Bar —  Literally a floating restaurant on the lake where boats can tie up and enjoy the ambience. They have superb burger choices and the lobster roll is amazing and full of shelled lobster. The Margaritas are amazing.
Café Lago – There is limited seating and the place is always full but is worth the wait. Best place to have breakfast and they feature a large selection of toast to choose from that can go well with your eggs plus you can substitute them for fruit or hashbrowns. They also feature smoothies and breakfast tacos. The curried chicken salad sandwich on rosemary toast is absolutely amazing.
The Grille at Rough Hollow —  The food and the view is totally amazing.  Service is excellent. They serve the best fish tacos in town.  Do try the Ahi Tuna salad and the grilled Mahi salad.  The redfish is amazing as are the wings and the fried brussel sprouts.
Fun Things to Do in Point Venture
Point Venture Golf Club – If you are an avid golfer then Point Venture is the place to be.  You can enjoy quiet Hill Country Golf right in the center of Lake Travis and away from the crowds.  The beautiful 9-hole course is a welcome respite for both veterans and beginner golfers. Its nearness to the lake make it an ideal place to be as you are never far off from great entertainment and other fun family activities.
Liquid Thrillz Boat Rentals —  They offer a good selection of vessels that include wakeboard boats, ski boats, pontoons and jet skis. Situated on Lake Travis at the Gnarly Bar, you can have a great time on the lake and eat great food too.
The PVPOA Association owns and maintains the ff:
Junior Olympic swimming pool
50 acre water front park that has boat launch ramps, covered pavilions, playground area, basketball court and a nature area
Six Laykold Tennis courts
Recreational complex
Point Venture truly is a great place to live.  If you'd like to talk to us about building your custom home here in Point Venture Texas give us a call.  We can't wait to meet you.