We are a Custom Home Builder & Remodeler for Spicewood, TX
Building high quality, custom homes in the Spicewood & Lake Travis, Texas area since 1993.
Silverton Custom Homes presents one of the most scenic cities in Central Texas, Spicewood.  The city is located along Lake Travis at the center of the breathtaking views of the Hill Country. Commuting to downtown Austin and the Austin-Bergstrom International Airport is a breeze with both at 45 minutes; the city is close enough for a commute but still has the feel of the Hill Country.  This has made the city one of the most sought after areas in the greater Austin region.
Spicewood is known as a kind of "hidden gem" due to its beautiful location but just recently it is not considered so hidden anymore. The population in the city has gone up in recent years from around two thousand residents in 2004 to over 8,500 in 2012. Property owners in the city relish their laid-back and chill lifestyle amid the city's natural beauty. Spicewood is also famous for its most resident, country legend Willie Nelson.
Silverton Custom Homes is proud to be offering its custom home building services here in the city of Spicewood. Real estate listings range from affordable family homes to palatial custom-built estates located on premium lakeside lots with gorgeous views of Lake Travis. We can help you design a luxurious waterfront property with modern and elegant features along with comfortable amenities built to fully take advantage of the amazing views in the area.  We have home site properties available here or if you already have your own land or need assistance looking for the perfect lot to build your custom home we are ready to provide expert assistance.
World-Class Shopping, Dining and Entertainment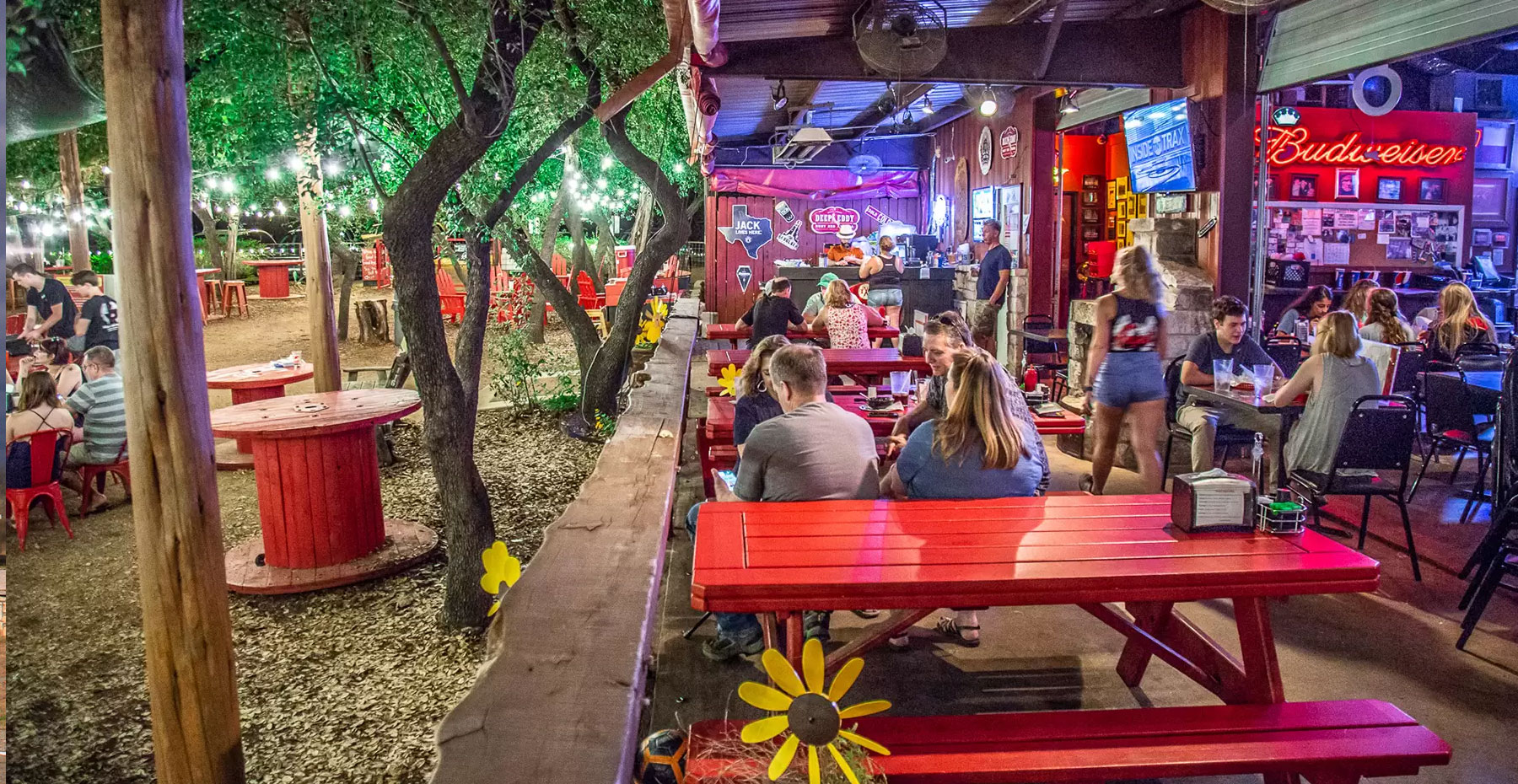 The city of Spicewood offers amazing retail options, fine dining and casual and fun entertainment venues for the whole family.  Shop for groceries at Super Target, HEB and Randall's. The city is also just minutes away from the Hill Country Galleria, an outdoor regional shopping mall that features over 20 restaurants and 80 stores. Retail options include: Dick's Sporting Goods, Eddie Bauer, Soma Intimates, Victoria's Secret, Banana Republic and many more.  Foodies will love the Whole Food store in the mall for the organic veggies, meats and other grocery items. Some of the popular restaurants include: Tony C's Coal Fired Pizza, Tadashi Sushi, Schmidt Family Barbecue, Jamba Juice, Amy's Ice Cream, Aires Café, Iron Cactus Mexican Grill & Margarita Bar, Madam Mam's Thai Cuisine, Mimi's Café, Jersey Mike's Subs and many others.  For barbecue aficionados there is Opie's Barbecue that serves moist, juicy brisket, tender fall off-the-bones ribs, chicken, sausages and desserts.  There is also Poodie's Hilltop Roadhouse that serves Texas-sized burgers and lots of lively music. Lastly, downtown Austin is just 45 minutes away with even more shopping, dining and entertainment options.
Fun Outdoor and Watersport Activities on Lake Travis
Another reason why you should choose Spicewood as your home site for your custom home is the huge amount of outdoor recreational and watersport activities. Due to its prime location on Lake Travis, the city offers wonderful boating, swimming and kayaking adventures. The Pace Bend Recreational Area offers nice winding and shaded trails for residents to enjoy a fun hike. There are also beachfront amenities for swimming and even for overnight camping adventures with the entire family.
There are also a large number of fun parks at local springs and watering holes such as Krause Springs a local favorite swimming spot just minutes away. You can enjoy a beautiful waterfall and a hidden grotto behind it.  Enjoy also Hamilton Pool nearby with its deep green pool that is fed by a wonderful 50-foot waterfall.
Spicewood is indeed a city where you can lay roots and grow a family. With all the wonderful amenities at your disposal there is really no reason why you would not consider living here. Let Silverton Custom Homes be your partner in fulfilling your vision of a custom dream home here in beautiful Spicewood TX.
History
Spicewood TX is a quaint unincorporated town located in Burnet County. It is home to country music icon Willie Nelson.  The small community was established in the 19th century and the name was taken possibly from the Spicewood timber that grew along Little Cypress Creek. In 1899, the 1st post office was opened with James B. Pangle as the 1st  postmaster.  In September 2011, wildfires destroyed most of the homes in the Spicewood area. 17 state agencies and 150 firefighters worked round-the-clock to control the blaze.
Demographics
The population in Spicewood is 11,375. There are 81 people per square mile aka population density. The median age in Spicewood is 48.1, the US median age is 37.4. The number of people per household in Spicewood is 2.4, the US average of people per household is 2.6.
Family in Spicewood
– 64.5% are married
– 11.6% are divorced
– 30.9% are married with children
– 8.9% have children, but are single
Race in Spicewood (zip 78669)
– 89.6% are white
– 2.5% are black
– 0.4% are Asian
– 0.0% are Native American
– 0.0% claim other
– 6.8% claim Hispanic Ethnicity
Cost of Living
COST OF LIVING        Spicewood     Texas              USA
Overall                        135.5              93.9                 100
Grocery                      98.8                 93.7                 100
Health                         94.4                 95.4                 100
Housing                      197.4              84.3                 100
Median Home Cost  $456,400         $195,000        $231,200
Utilities                       98.1                 99.2                 100
Transportation          129.5              103.3              100
Miscellaneous            103.4              96.4                 100
In the event that the cost of living data was unavailable for this city, estimates based upon nearby cities were used. Each cost of living index is based on a national average of 100. If the amount is below 100, it is lower than the national average. If the amount is above 100, it is higher than the national average.
Nearby Groceries
ATM
Paleface Grocery
Tomato Happy Hour Market & Gardens
Spicewood General Store
HEB
Lowe's Market
SLR Grocery & Center
Hudson Bend Grocery
Randalls
Bayside Fresh Market
Hamilton Market
Cavalier Food Market
Mimi's Market
Cracker Barrel Grocery
Lake Travis Country Market
Burnet City Utilities
Pedernales Electric Cooperative
Gas Company
Water Company
Sewer Company
Trash Service/Garbage Collection Company
Hill Country Recycling Corporation
Allied Waste Services
Onsite Disposal
BFI Transfer Station
Cable/Satellite Company
Off Leash TV
Hyper Fusion LLC
Northland Communications
Spectrum Cable TV and Internet
Svoboda Satellite LLC
AT&T Internet and TV services
Spectrum Cable
Zeecon Wireless Internet
Time Warner Cable
Spectrum TV Official
Suddenlink
Bat City TV
Grande Communications
Amerisat Authorized Dealer
Advanced 1
Phone Company
T-Mobile
Metro by T-Mobile
Entegris
Hyper Fusion LLC
Schools
Public education in the community is provided by the Marble Falls Independent School District.
Spicewood Elementary School (grades K-5 in Spicewood)
Marble Falls Middle School (grades 6-8)
Marble Falls High School (grades 9-12)
Places of Worship
Here are the churches located in Spicewood:
Bee Creek United Methodist Church
Spicewood Baptist Church
One Chapel Lake Travis
Businesses
The top employers in the community are:
Margaglione Law PLLC
Hill Country Blinds
Renaissance Stone Works
Elite Car Care and Sales
Nine-O Contracting Inc.
Creekwater Homes
Restaurants & Nightlife
Opie's Barbecue —  When you go inside the restaurant you choose your meat from a smoker and it's priced by the pound and that already includes the sauce and pinto beans. You can also buy some sides if you prefer such as coleslaw and corn. Atmosphere is very laidback and you get your food wrapped un a heavy white paper. Excellent food and service.
Angel's Icehouse – The location is awesome, staff is friendly and accommodating. They have a play area for the kids and feature live music too. They serve amazing burgers and chicken sandwiches. Vegetarian friendly place.  Do try the supreme queso with meat and sour cream.  Very comfortable place to relax and dine.
Its All Good Bar-B-Q – One of the best barbecue places in town. Do try the brisket, sausage, turkey, potato salad, slaw and beans. Service is pretty quick.  The brisket and ribs have that wonderful smoke ring and are quite tender. We recommend ordering the "wet" if you live moist falling apart meat. Ribs are nearly fall off the bone.
Fun Things to Do in Spicewood
Cypress Canopy Tours – Have fun with a zip line adventure through cypress trees. This is an amazing activity for anyone wanting to see the nature of Texas Hill Country. They also offer night rides with trees lined up with paper lanterns and twinkle lights. Zip line riders get to wear glow stick bracelets and necklaces for the ultimate experience.
Lakecliff Country Club – Enjoy some of the finer things in life at the Lake Cliff Country Club. The club boasts of 12 man-made lakes with several picturesque waterfalls and some of the most spectacular views of the Texas Hill Country. There are no tee time requirements here for golf and you can also enjoy 5 US open style hard courts and two red clay courts.
Pace Bend Park – Is one of the more popular parks in the area with over nine miles of Lake Travis shorelines. The park itself features 30 RV sites, a couple of boat ramps, swimming coves, picnic tables, camping sites, toilets and nice barbecue grills. If you are an avid outdoor enthusiast and camping aficionado, this is the place to be.
Spicewood truly is a great place to live.  If you'd like to talk to us about building your custom home here in Spicewood, Texas give us a call.  We can't wait to meet you.