We are a Custom Home Builder & Remodeler for Westlake, TX
Building high quality, custom homes in the Westlake & Lake Travis, Texas area since 1993.
Silverton Custom Homes is proud to offer its premier custom home building services here in Westlake TX. The city of Westlake was until a few years ago was mostly ranchland but is now developed as an upscale community featuring two primary residential real estate developments that feature luxury homes in the neighborhoods of Glenwyck Farms and Vaquero. There are also home sites for custom luxury homes in the Entrada, Granada, and Terra Bella neighborhoods.  The City of Westlake is also home to the Vaquero Golf Club, generally known in the local golfing community as one of the best country clubs.  The community of Westlake TX is located north of Tarrant County and is considered an upscale suburb of Fort Worth.
The Journey Towards a Luxury Custom Home Begins with Silverton Custom Homes
At Silverton Custom Homes we are committed to provide with the highest quality of service. We have an expert team of designers ready to make your dream of a luxury custom home a reality. While we have built multiple multi-million dollar custom home properties over the years we also want you to know that we can also do a spectacular job for you regardless of what size or priced home you prefer to build. It is our mission to see your vision of a custom dream home a reality. Be it a simple design or a multi-million dollar property here in Westlake TX, we are here to provide you with the expert assistance you need in order to construct a home that fits your specifications and budget.
With Silverton Custom Homes you give you one point of contact in order to save you stress, time, hassle and money. We do all the heavy lifting for you. We have established efficient workflow principles to keep the custom home building process as streamlined as possible. This minimizes delays and ensures we are able to meet the deadline on time every time.  We have available home sites ready for you or if you own land here or need assistance finding the perfect home site, we are ready to provide you with our expert assistance. At Silverton Custom Homes we treat each project as if we were building our own home that is the level of commitment you get from us.  Let us be part of your journey to fulfill your dream of a custom home here in Westlake TX.
The area around Westlake was settled in 1847 by Charles and Matilda Medlin along with twenty other families. It incorporated in the late 1950s and was named Westlake owing to the fact that the name Southlake, Texas was no longer available.  There was an attempt to disband the city in the late 1990s but a ruling by a local district judge prevented annexation.  The city does not have its own police force but law enforcement services are instead contracted from the city of Keller. Westlake has its own Fire-EMS services.  Climate in the city is considered humid subtropical climate based on the Köppen Climate Classification system.  There were 207 people that live in Westlake based on a 2000 census but population estimates as of January 2019 put the number somewhere between 1,300-1,600 residents.  As of now only luxury properties are being built in Westlake, High-end custom homes that range from one million to over 5 million dollars.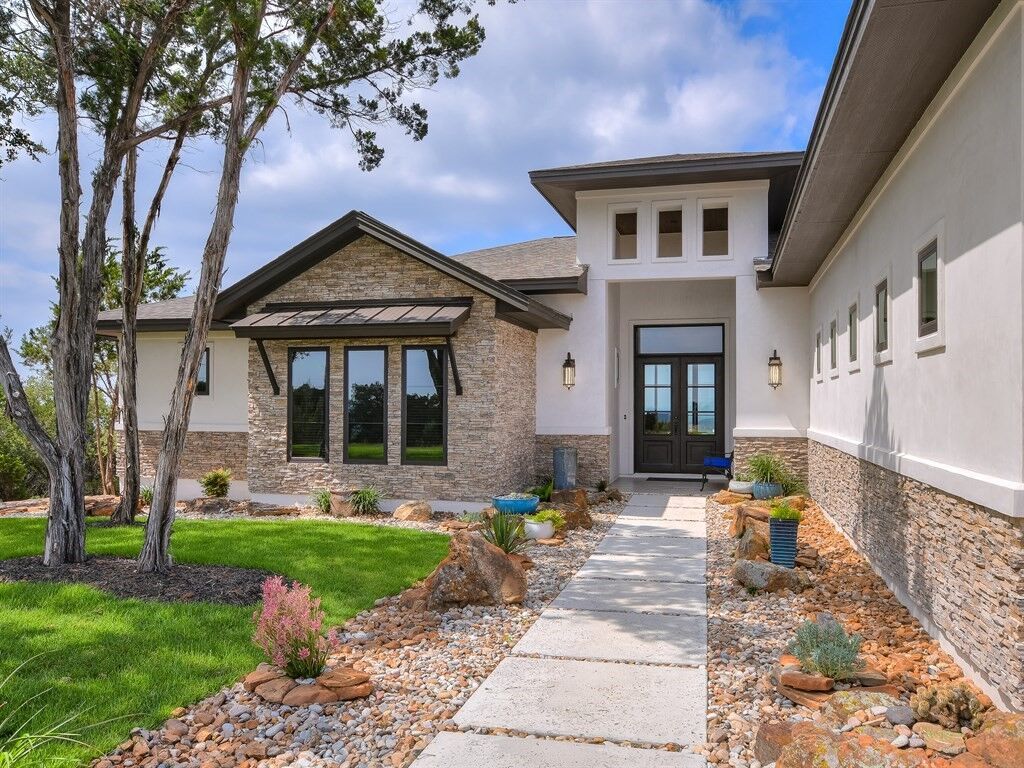 If you choose to build your custom home in Westlake your kids are eligible to attend Carroll Independent School District or Keller Independent School District. Kids can also attend Westlake Academy, a charter school that provides K-12 education. The public schools in Westlake are considered the best public schools in the DFW metroplex. The commute is also very easy in Westlake as DFW International Airport is only an 18-minute drive. Travel time to the Las Colinas Business Center takes 23 minutes while downtown Fort Worth can be reached in 27 minutes and downtown Dallas is a leisurely 32-minute drive.
History
The first settlers in the Town of Westlake was Charles and Matilda Medlin who arrived with about 20 other settler families back in 1847. They setup residence along Denton Creek but moved south to higher ground after surviving ferocious flooding from the creek.  The Medlin Barn, a historic landmark until 1997 was removed due to safety concerns. It was believed to be 130 years old and was said to be a hiding place for Sam Bass and Bonnie and Clyde.  In 1956, a Dallas lawyer bought 2000 acres along State Highway 14 and the area became known as Circle T Ranch. When homeowners and ranches began to grow in the area , the community decided to incorporate and take the name Westlake. The area includes the current Westlake plus the area to the north, to the northern shore of Denton Creek. However, that area was disannexed later.  In 1997, there was an attempt to dissolve the Town of Westlake but the residents fought the plan and took the legal battle all the way to the Texas Supreme Court.
Demographics
| | | | |
| --- | --- | --- | --- |
| Statistic | Westlake | Texas | National |
| Population | 1,124 | 26,956,435 | 318,558,162 |
| Population density (sq. mi) | 168 | 97 | 91 |
| Median age | 41.7 | 34.2 | 37.7 |
| Male/Female ratio | 1.0:1 | 1.0:1 | 1.0:1 |
| Married (15yrs & older) | 76% | 56% | 55% |
| Families w/ Kids under 18 | 52% | 48% | 43% |
| Speak English | 88% | 65% | 79% |
| Speak Spanish | 1% | 30% | 13% |
Westlake, TX has a population of 1,124 and is the 14,434th largest city in the United States. The population density is 168 per sq. mi, which is 73% higher than the Texas average and 85% higher than the national average. The median age in Westlake is 42, which is approximately 22% higher than the Texas average of 34. In Westlake, 76% of the population over 15 years of age are married, 88% speak English and 1% speak Spanish. 43% of Westlake residents were born in Texas, 46% were born out of state, 3% were born outside of the United States and 8% were foreign born.
The median age in Westlake is 22% higher than Texas.
In Westlake 81.67% of the population is White.
In Westlake 0.62% of the population is Black or African American.
In Westlake 16.10% of the population is Asian.
Cost of Living
| | | | |
| --- | --- | --- | --- |
| Index | Westlake | Texas | National |
| Cost of living index | 333 | 91 | 100 |
| Index | Westlake | Texas | National |
| Goods & Services index | 101 | 93 | 100 |
| Groceries index | 101 | 91 | 100 |
| Health care index | 104 | 96 | 100 |
| Housing index | 869 | 83 | 100 |
| Transportation index | 103 | 94 | 100 |
| Utilities index | 109 | 100 | 100 |
In the event that the cost of living data was unavailable for this city, estimates based upon nearby cities were used. Each cost of living index is based on a national average of 100. If the amount is below 100, it is lower than the national average. If the amount is above 100, it is higher than the national average.
The cost of living in Westlake is 267% higher than the Texas average.
The cost of living in Westlake is 233% higher than the national average.
The cost of housing in Westlake is 769% higher than the national average.
Nearby Groceries
Kellers Farmers Market
Sam's Club
Tom Thumb
Central Market
Aldi
Kroger
Trader Joe's
Waltermart Supercenter
Sprouts Farmers Market
Yates Corner Grocery
Resendiz Jaimes Armado
Justin's Grocery
Natural Grocers
United Supermarkets
Couchs Grocery
Bear Creek Food Mart
Gruma Mission Foods
All N 1 Food Store
Dalia's Store
Electrical Company
Gas Company
Water Company
City of Westlake Public Utility
Sewer Company
City of Westlake Public Utility
Trash Service/Garbage Collection Company
Cable/Satellite Company
AT&T
Frontier
OneSource
Belwave
Spectrum
Phone Company
Schools
Residents of the town may enroll their kids into Westlake Academy or the these school districts depending on their location within the town: Northwest Independent School District, Keller Independent School District and Carroll Independent School District. Westlake Academy is an open-enrollment K-12 charter school, owned and operated by the Town of Westlake.
Keller ISD
The central/southern portion of the town is served by Keller ISD (Recognized):
Florence Elementary School, Exemplary and National Blue Ribbon School
Bear Creek Intermediate School, Exemplary
Keller Middle School, Exemplary
Keller High School, Recognized
Northwest ISD
The northern/western portion of the town is served by Northwest ISD, however there are few residences in this part of town:
James M. Steele Accelerated High School
Medlin Middle School
Samuel Beck Elementary School
Lakeview Elementary School
Cox Elementary School
Roanoke Elementary School
Places of Worship
The Alliance Community Fellowship located in 5 Village Cir Westlake TX (Southern Baptist Convention) is the only listed Christian church located in the town.
Businesses
The top employers in the town are:
Fidelity Investments
Infosys Public Services, Inc.
CoreLogic
Fidelity Technologies
Wells Fargo
Wipro
Charles Swab
TD Auto Finance
Deloitte
National Financial Services, LLC
Restaurants & Nightlife
Mar-Cosina —  A very unique dining experience the menu features items you cannot find anywhere else. The fish entrees are all well prepped and with a nice side dish of fried spinach. They have a special salad that comes with fresh bell pepper, avocado, red onion and mango in a nice vinaigrette.  Do try the roasted corn poblano soup with a side of tortillas, chile con queso and enchiladas.
Joe's Pizza —  They offer generous NY slices. They have a casual vibe that is perfect for families.  Do also try the Penne Vodka and the lasagna.  They also serve some nice salads and the people are very friendly.
Chinatown Restaurant —  If you are craving for some Chinese food this is the place to be. Do try the crab puffs and the calamari appetizers. The Sesame Chicken is amazing and the Kung Pao chicken is very tasty.  Service is quick and excellent.
Fun Things to Do in Westlake
Glenwyck Park —  The Park features 13.5 acres of open space with a nice collection of 60 feet oak and pecan trees. The Park is open at dawn and closes at dusk. It is owned and operated by the Town of Westlake and the Homeowners Association of Glenwyck Farms.  The Park includes a running brook, three rustic bridges and a paved walking path.
Stay at the Marriott Solana – the hotel was designed by respected Mexican architect Richardo Legoretta.  It is one of Marriotts most unique full-service hotels.  Guests get to enjoy a resort feel with fields of Texas wildflowers and groves of oak trees all over the surrounding area.  Great place to feel pampered.
Shopping – The Town of Westlake is surrounded by many opportunities for excellent retail shopping such as Keller, Roanoke, Southlake and Trophy Club. Everything is only minutes away.
Westlake truly is a great place to live.  If you'd like to talk to us about building your custom home here in Westlake, Texas give us a call.  We can't wait to meet you.