We are a Custom Home Builder & Remodeler for Cedar Park, TX
Building high quality, custom homes in the Cedar Park & Lake Travis, Texas area since 1993.
If you are looking for a community that has exemplary schools for your kids, plenty of shopping and world-renowned entertainment and so close to downtown Austin then Cedar Park is the place you want to build your custom home.  With downtown Austin just 25 minutes away and the airport in reach in just 30 minutes, there is no better community to plant roots and be in thick of the action if you need to be. Cedar Park offers residents breathtaking views of the Hill Country and in so close proximity to major employers and some of the best schools in the state of Texas.
Home Builder Cedar Park,Texas
Silverton Custom Homes is your premier custom home builder company that can build your dream home in Cedar Park, TX. We have over 25 years of experience in the industry and have been fortunate enough to have constructed many homes in Austin and the surrounding Hill Country. We are very grateful for all the homeowners and their neighbors who eventually became our clients for all the trust and support they have given us through the years.  Let us be your guide in welcoming you to Cedar Park TX and the many benefits it can offer for you and your family should you choose it to be your home.
Burgeoning Local Economy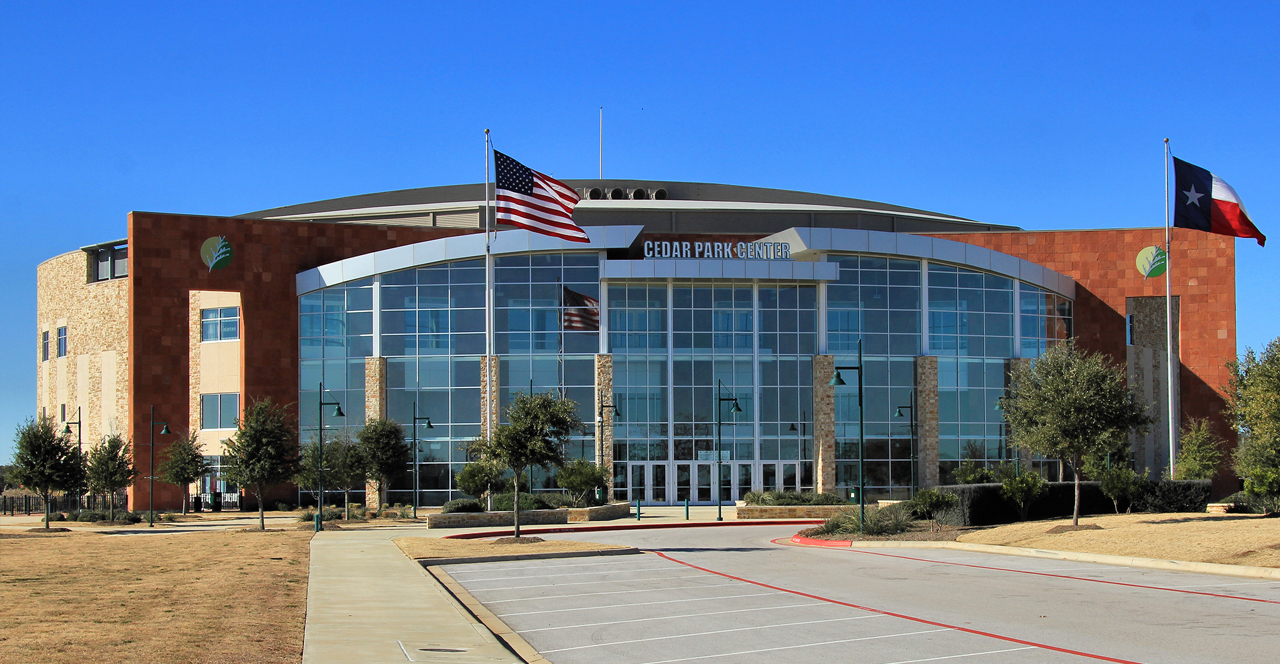 Cedar Park offers residents with a thriving local economy. There are many local and regional businesses here of different scopes and sizes. Just recently  the biggest Costco Wholesale facility in Central Texas established a foothold as the major attraction of the Cedar Park Town Center project. It will add 150,000 square feet of restaurant establishments and retail stores. A Wal-Mart Supercenter is also underway and Dana Corporation, a Fortune 500 company based in Ohio is establishing its 16th global tech center in Cedar Park.  Aside from a healthy local economy, residents of Cedar Park enjoy convenient access to some of Austin's major employers such as Google, Dell, Apple and IBM to name a few.
Perfect Place to Establish Roots and Raise a Family
Just recently, Cedar Park was named by Family Circus Magazine as one of the "Top Ten Places to Raise a Family."  If you are looking for a community that is perfect for raising your kids then Cedar Park is the answer.  Your kids will be able to attend the award-winning Leander School District, where the Texas Education Agency has classified many schools as "Exemplary."  Local shopping is very convenient to Cedar Park residents because it provides easy access to top shopping malls such as the 1890 Ranch, Lakeline Mall and Round Rock Premium Outlets.  If you love golf then look no further as Cedar Park offers ten much-admired golf courses. Check out the Fred Couples Signature Golf Course, a semi-private golf club and the city's flagship course. It rests on 195 acres of panoramic rolling terrain and seamlessly integrates natural water features and stone formations. It is a golfer's nirvana with stream crossings and flamboyant landscapes, players will get the impression that nature designed the course itself.
Aside from making dream homes a reality, Silverton Custom Homes can also help you transform your current home into a place that provides better functionality and with a more modern and exquisite design.  We can help you with designing a new second story on your existing property, add a custom home theater for you and your kids, build a wine cellar to store your vintage collection or add more garage space to your existing one.  The possibilities are endless.  With Silverton Custom Homes you get an award-winning team of experts, exemplary customer support and a very generous home warranty. When you choose us to be your custom home builder, we treat your project as if it we were building our home.
History
During the mid 19th century the area known as Cedar Park was called Running Bushy due to the spring that formed the headwaters of a creek by the same name. George and Harriet Cluck in 1873 bought 329 acres of land that also included the Running Bushy spring. The ranch formed the heart of the community that someday will become known as Cedar Park.  Before being named Cedar Park, the community was named Bruggerhoff, after a railroad company official at the time.  Since the name was generally hard to spell and pronounce by residents, Emmett Cluck in 1887 changed the name to Cedar Park. By 1892 a strolling park was built near the train depot and citizens would ride the train to Cedar Park for day trips going to the park.  In 2013, the US Census Bureau named Cedar Park as the 4th fastest growing city in the US, with a population of 57,957 residents.
Demographics
| | | | |
| --- | --- | --- | --- |
| Statistic | Cedar Park | Texas | National |
| Population | 63,551 | 26,956,435 | 318,558,162 |
| Population density (sq mi) | 2,507 | 97 | 91 |
| Median age | 34.3 | 34.2 | 37.7 |
| Male/Female ratio | 0.9:1 | 1.0:1 | 1.0:1 |
| Married (15yrs & older) | 62% | 56% | 55% |
| Families w/ Kids under 18 | 59% | 48% | 43% |
| Speak English | 79% | 65% | 79% |
| Speak Spanish | 11% | 30% | 13% |
Cedar Park, TX has a population of 63,551 and is the 590th largest city in the United States. The population density is 2,507 per sq mi, which is 2486% higher than the Texas average and 2667% higher than the national average. The median age in Cedar Park is 34, which is approximately equal to the Texas average of 34. In Cedar Park, 62% of the population over 15 years of age are married, 79% speak English and 11% speak Spanish. 51% of Cedar Park residents were born in Texas, 35% were born out of state, 2% were born outside of the United States and 13% were foreign born.
The average age in the city is equivalent to Texas
72% of the population is Caucasian
73% of the population is African-American
05% of the population is Asian
Cost of Living
| | | | |
| --- | --- | --- | --- |
| Index | Cedar Park | Texas | National |
| Cost of living index | 105 | 91 | 100 |
| Index | Cedar Park | Texas | National |
| Goods & Services index | 94 | 93 | 100 |
| Groceries index | 92 | 91 | 100 |
| Health care index | 100 | 96 | 100 |
| Housing index | 125 | 83 | 100 |
| Transportation index | 93 | 94 | 100 |
| Utilities index | 111 | 100 | 100 |
In the event that the cost of living data was unavailable for this city, estimates based upon nearby cities were used. Each cost of living index is based on a national average of 100. If the amount is below 100, it is lower than the national average. If the amount is above 100, it is higher than the national average.
A general summary of the cost of living index in Cedar Park, TX is shown above. Compared to the state average of Texas the cost of living index in Cedar Park, TX is 105, which is 16% higher than the average in Texas and compared to the national average it is 5% higher than. The cost of living index is made up of several categories. These are transportation at 9%, utilities at 10%, goods and services at 33%, housing at 30%, groceries at 13%, and health care at 5%. The bulk of the cost of living index comes from the categories of goods and services and housing. If you look at everyday goods and services they can be a good indicator in a certain city of the general costs of goods there. In Cedar Park, TX goods and services come in at 1% higher than the average in Texas and are 6% lower than compared to the nationwide average.
The cost of living in Cedar Park is 16% higher than the Texas average.
The cost of living in Cedar Park is 5% higher than the national average.
The cost of housing in Cedar Park is 25% higher than the national average.
Nearby Groceries
Moon Kratom
Asia Market
La Adelita Meat Market
Whole Foods Market 365
Natural Grocers
HEB
Sprouts Farmers Market
HEB Plus!
H Mart-Austin
Randall's
Walmart Supercenter
Dana Bazaar
Quality Halal Market
MTM Indian Grocery & Fish Store
Sam's Club
Gandhi Bazar
Electrical Company
Gas Company
Atmos Energy
Texas Gas Service
Water Company
Sewer Company
Waste Management Disposal
Central Waste and Recycling
Trash Service/Garbage Collection Company
Cedar Park Disposal
Central Texas Refuse
Al Clawson Disposal Service
Cable/Satellite Company
AT&T
Blue Mountain Internet
Cricket Wireless
Sprint
T-Mobile
Straight Talk Wireless
Verizon Wireless
West Central Wireless
DirecTV
Dish Network
Phone Company
Central Texas Telephone Cooperative
GVTC
Hill Country Telephone Co-op
Kerrville Telephone Co
Southwest Texas Telephone Company
Verizon
Windstream
Schools
The city is primarily served by the Leander Independent School District and is home to the Cedar Park High School Timberwolves and the Vista Ridge High School Rangers. Areas in the southern and easternmost regions are partially or wholly served by the Round Rock Independent School District.  The Cypress Creek campus of Austin Community College is located in the city.
Places of Worship
Here are some of the places of worship in the city:
Cedar Park United Methodist Church
Christ Episcopal Church
Church of the Hills
Good Shepherd Lutheran Church
Highpoint Fellowship
Northview Community Church
John the Forerunner
Twin Lakes Fellowship
Whitestone Assembly of God
Damascus Road Christian Church
Margaret Mary Parish
Businesses
Here are the top employers in the city:
| | | |
| --- | --- | --- |
| Employer | Description | Employee Count |
| Cedar Park Regional Medical Center | Hospital, acute care (Seton Healthcare) | 600 |
| CoreSlab Structures | Pre-cast concrete manufacturing | 340 |
| National Oilwell Varco | Drilling equipment manufacturing | 270 |
| ETS-Lindgren (EMC Test Systems) | Electromagnetic & acoustic energy systems manufacturing | 270 |
| Baker Drywall | Construction services | 200 |
| Firefly Aerospace | Manufactures next generation small launch vehicles and lunar landers | 150 |
| BMC Millwork | Custom door & window millwork manufacturing | 120 |
| Revenue Cycle | Business management consulting | 120 |
| Native Land Design | Commercial landscape design | 100 |
| BMC West | Materials distribution | 100 |
| Innovative Funding Services | Auto lending (headquarters) | 95 |
| Texas Quarries | Cut limestone manufacturing (headquarters) | 85 |
| American Constructors | General contractor (headquarters) | 75 |
| Flame Tech | Drilling equipment manufacturing (headquarters) | 75 |
| Austin Wood Recycling | Contract recycling, organic recycling, mulch manufacturing | 70 |
| Voltabox | Lithium ion battery packs (headquarters) | 65 |
| e-MDs | Software development | 60 |
| Hyliion | Hybrid Technology for Trucking Industry (headquarters) | 60 |
| Corvalent | Rugged embedded computing equipment | 50 |
| McCoy Global | Sensors & systems manufacturing | 50 |
| Swagelok | Fluid systems manufacturer (headquarters) | 40 |
| P.D.Morrison Enterprises | Office Services(headquarters) | 30 |
| CompleteBook & Media Supply | Office Services (headquarters) | 25 |
| Fallbrook Technologies | Mechanical transmission technology | 25 |
| TDK RF Solutions | Electromagnetic compatibility testing & product design (headquarters) | 25 |
| Austin Dynamics | Precision prototyping (headquarters) | 20 |
| Integrated Bank Technology | Financial Services Software (headquarters) | 20 |
| VUV Analytics | Scientific measuring devices | 30+ |
| MagRabbit | Software development | 15 |
Restaurants & Nightlife
Blue Corn Harvest & Grill —  Nice place to have brunch. The place is always packed but service is quick and responsive. Do try the chicken fried steak and the Diablo burger. The Bloody Mary is a must try.  The corn bread is amazing as well as the mac and cheese.
CR Surf & Turf —  This is one of the best places to get seafood in Texas. It is a simple diner with a nice friendly atmosphere and attentive servers. The calamari is simply amazing.  They serve excellent fish, seafood and steaks.  The 14 ounce sirloin is amazing as well as the shrimp wrapped in bacon. The broccoli sides and dinner salad were all fresh.
Dos Salsas – The place always gets packed and quite loud at times but the service is excellent. Staff are always attentive and on point. The Charro beans are amazing as well as the two salsas offered. The enchiladas are amazing and they offer free drink refills. You also get to enjoy live Mariachi music and there is a full bar with plenty of parking outside.
Fun Things to Do in Cedar Park
H-E-B Center for Sports and Entertainment – You've never been to Cedar Park until you've visited the H-E-B Center. The complex can play host to a number of events from music to sports. The indoor arena houses sophisticated professional sports equipment and facility ranging from hockey to basketball. It is a fun place to bring the entire family.
Thirsty Oaks Wine Trail – For wine aficionados, wine tasting is something you can enjoy while in Cedar Park. The Thirsty Oaks Wine Trail offers 4 beautiful wineries and vineyards in the lush Texas Hill Country. You can plan the perfect day trip and enjoy hours of sampling the most delicious wines.
Texas Museum of Science and Technology – Cedar Park is home to this amazing museum that is quite popular for its planetarium and its time walk exhibit. Experience traveling exhibitions on a rotating basis.  It's guaranteed fun for the entire family.
Cedar Park truly is a great place to live.  If you'd like to talk to us about building your custom home here in Cedar Park, Texas give us a call.  We can't wait to meet you.