We are a Custom Home Builder & Remodeler for Dripping Springs, TX
Building high quality, custom homes in the Dripping Springs & Lake Travis, Texas area since 1993.
Silverton Custom Homes is proud to offer its premier custom home building services to the wonderful community of Dripping Springs TX. This gorgeous community is situated in the beautiful Rolling Hills and is in close proximity to Austin. People living in the community can drive to Austin in 40 minutes and can reach the Austin-Bergstrom International Airport in just 35.  Dripping Springs is the perfect community to consider if you are looking for a home site for your custom home. Silverton Custom Homes offers a number of available home sites in the area and can help assist you find one should you prefer. We have a highly experienced design team that can assist you in realizing your unique vision for a custom home.  Let us be your partner in making your dream of a beautiful custom home here in Dripping Springs a reality.
Custom Home Builder Dripping Springs, TX
There are many reasons why you should choose Dripping Springs as the site for your custom home. Living here means being able to enjoy a laid back, rural atmosphere, an amazing school system, plenty of real estate listings, nice neighbors and many options for dining and entertainment. You can find real estate listings as low as in the mid $100,000 to large custom home luxury estates. While we have built many multi-million dollar custom home properties over the years we want you to know that we can also a spectacular job no matter what the budget and design is. We work with all price points and it is our goal to ensure you are satisfied with the design that can meet your budgetary goals.
Affordable Properties in Close Proximity to Good Restaurants and Entertainment Options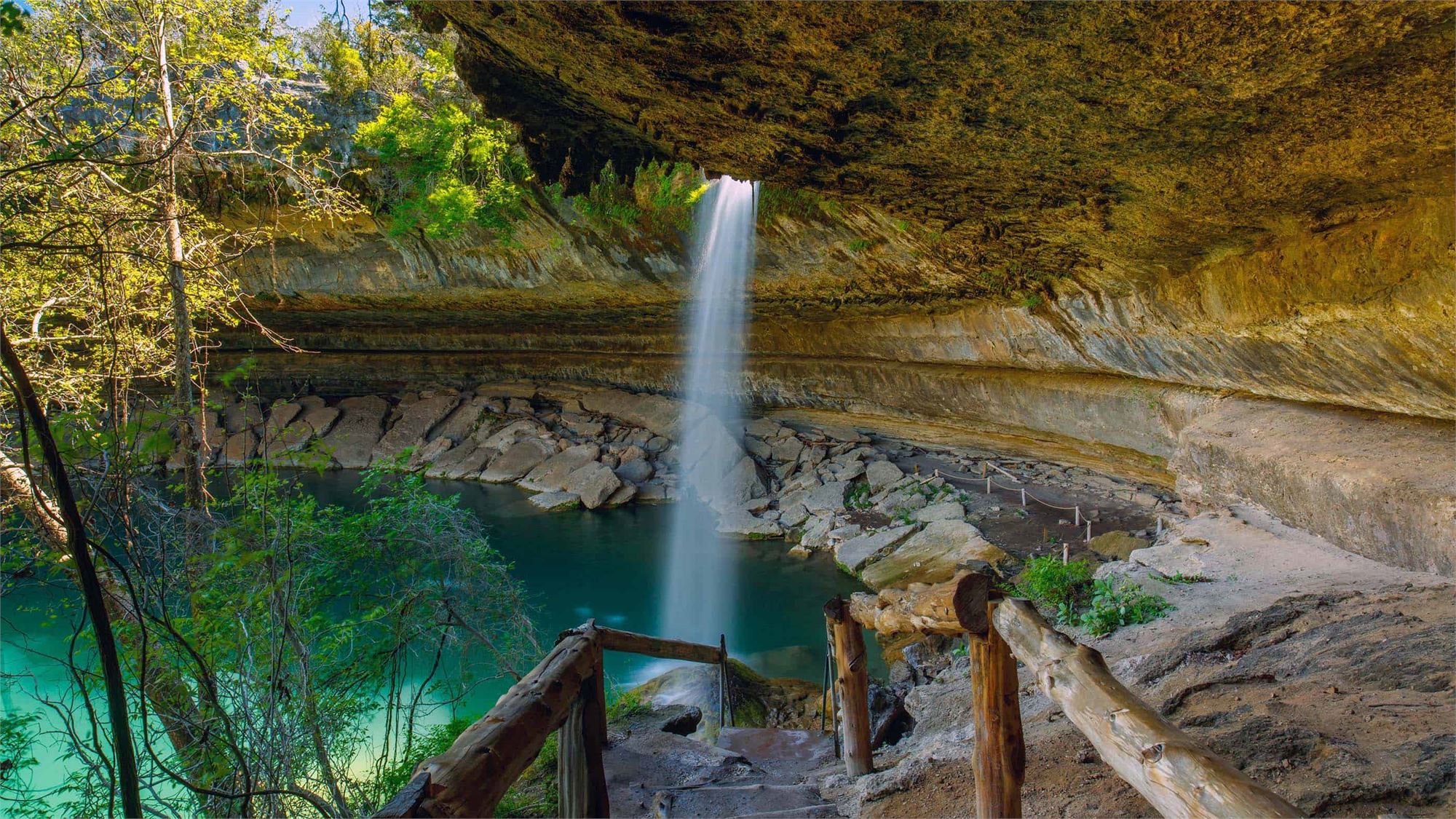 Living here in Dripping Springs gets you access to over 25 restaurants and a good variety of dining options. Food lovers from all over the Austin area regularly come to the famous Salt Lick Barbecue which is less than 15 minutes away in Driftwood.  Many locals can attest to popular favorites like Bordeaux's, Creek Road Café, Oak Creek Café Express and Rolling Thyme and Dough.  If live music is what you prefer, check out also Ranch Park as they hose a good number of musical events that contribute to the nightlife of the community. Dripping Springs also offers a number of unique boutiques and shops mostly along US 290.
Lots of Investments in Infrastructure
Now is the best time to build your custom home here in Dripping Springs TX because the city is initiating a number of upgrades in order to revitalize and provide better access to the historic downtown district along Mercer Street. This includes new and improved sidewalks, crosswalks including the installation of historic markers and signage, new benches, lighted pedestrian walkways and a gorgeous footbridge that lets you access the springs.
Gateway to the Hill Country
The community of Dripping Springs TX is popularly known as the "gateway to the Hill Country." The area is in close proximity to a number of outdoor recreation favorites such as the Hamilton Pool Reserve, Pedernales Falls Estate Park, LBJ National Ranch and the majestic Lake Travis. There is also a huge area for fishing, hunting, camping and all-around hiking activities.  You can also enjoy the Dripping Springs Ranch Park and Event Center which is home to outdoor and indoor arenas for regional and national horse and agricultural sporting activities. There are also many major concerts, festivals and trade shows being held here. The center features 750 permanent seats and has the capacity to augment that number with expanded seating. There is also a Special Event Venue Room that is reserved for corporate meetings and banquets for up to 250 guests.
Dripping Springs TX is indeed a beautiful place to pick your home site to build a custom home. Silverton Custom Homes is here to provide you with all the assistance you need from lot selection to design, materials, construction, inspection and turnover. Let us make your dream of a custom home here in Dripping Springs TX a reality.
History
3 families related by blood decided to set out from Mississippi for a new life on the frontier in 1853. By January of 1854 they reached what is now called Wallace Mountain and decided to settle there.  The spot where they chose to live was only 30 miles from the Texas capital. The three families were Dr. Joseph McKegg Pound and wife Sarah, John L. Moss and wife Indiana (Nannie) and John Lee Wallace and wife Malvina. On June 5, 1857, Moss was appointed as the first postmaster and Nannie Moss named the settlement Dripping Springs for the Milk House Branch of the Edwards Aquifer, a known gathering place for the Tonkawa Indians. The settlement became a stagecoach stop and part of a freight line that ran between Austin and Fredericksburg.
Demographics
| | | | |
| --- | --- | --- | --- |
| Statistic | Dripping Springs | Texas | National |
| Population | 2,407 | 26,956,435 | 318,558,162 |
| Population density (sq mi) | 376 | 97 | 91 |
| Median age | 38.4 | 34.2 | 37.7 |
| Male/Female ratio | 1.0:1 | 1.0:1 | 1.0:1 |
| Married (15yrs & older) | 60% | 56% | 55% |
| Families w/ Kids under 18 | 49% | 48% | 43% |
| Speak English | 68% | 65% | 79% |
| Speak Spanish | 30% | 30% | 13% |
Dripping Springs, TX has a population of 2,407 and is the 10,042nd largest city in the United States. The population density is 376 per sq mi which is 288% higher than the Texas average and 315% higher than the national average. The median age in Dripping Springs is 38, which is approximately 12% higher than the Texas average of 34. In Dripping Springs, 60% of the population over 15 years of age are married, 68% speak English and 30% speak Spanish. 60% of Dripping Springs residents were born in Texas, 22% were born out of state, 1% were born outside of the United States and 17% were foreign born.
The average age in the city is 12% higher than Texas
66% of the population is Caucasian
54% of the population is African-American
54% of the population is Asian
Cost of Living
| | | | |
| --- | --- | --- | --- |
| Index | Dripping Springs | Texas | National |
| Cost of living index | 111 | 91 | 100 |
| Index | Dripping Springs | Texas | National |
| Goods & Services index | 101 | 93 | 100 |
| Groceries index | 88 | 91 | 100 |
| Health care index | 99 | 96 | 100 |
| Housing index | 147 | 83 | 100 |
| Transportation index | 93 | 94 | 100 |
| Utilities index | 88 | 100 | 100 |
In the event that the cost of living data was unavailable for this city, estimates based upon nearby cities were used. Each cost of living index is based on a national average of 100. If the amount is below 100, it is lower than the national average. If the amount is above 100, it is higher than the national average.
The cost of living in Dripping Springs is 22% higher than the Texas average.
The cost of living in Dripping Springs is 11% higher than the national average.
The cost of housing in Dripping Springs is 47% higher than the national average.
Nearby Groceries
Southwest Farmers Market
HEB
DS Valero
Hamilton Market
Highway 290 General Store
Dollar Store
Circle K
Navidad Farms Pecans Candies & Gifts
Mom's Food Mart
Whole Foods Market
Randalls
Brookshire Brothers
Paleface Grocery
Market At Barton Creek And Cafe
Thom's Market
Electrical Company
Pedernales Electric Cooperative
Gas Company
Texas Gas Service company
Ferrellgas
Santanna Energy Services
Water Company
Dripping Springs Water Supply Corporation
Sewer Company
Wastewater Service – The City of Dripping Springs
Trash Service/Garbage Collection Company
Hays County Transfer Station
Citizen Collection Station
Waste Connections
Cable/Satellite Company
Spectrum Cable TV & Internet
Texas Data
Concierge Broadband
VIDGO
Off Leash TV
Spectrum
Northland Communications
Austin Cabling Systems
RR12 Networks LLC
Phone Company
AT&T Store
T-Mobile
Metro by T-Mobile
Cricket Wireless Authorized Retailer
Mazama Coffee Co
Caprock Wireless
Schools
The city is served by the Dripping Springs Independent School District. It features a single high school, a couple of middle schools and four elementary schools.  The area is also serve by the Pinnacle Campus of Austin Community College.
Places of Worship
Here are some of the places of worship in the city:
Church of Christ
Church of the Holy Spirit
Church of the Springs
Dripping Springs Presbyterian Church
First Baptist Church
Gateway Hill Country Church Austin
Holy Spirit Episcopal Church
Saint Martin De Porres Church
Sunset Canyon Baptist Church
Businesses
Here are the top employers in the city:
HEB
The Home Depot
L2 Consulting Services
Dripping Springs Independent School District
YMCA
Domino's
SP+
HHS
Restaurants & Nightlife
Creek Road Café —  Situated in a repurposed home, it is a nice restaurant that is perfect for weddings and other events.  Do try the excellent crab cakes, champagne chicken and Trautwein Sautéed Shrimp.  The onion grilled chicken pasta and the Miso Marinated Salmon are all delicious.
Epicurious – Your visit to Dripping Springs is not complete without a stop at Epicurious. They have excellent 5-star service. The wine and cheese selections are amazing. They educate people on different wines from different countries so feel free to relax and enjoy the wine. Do try the amazing linguine shrimp and the ever-reliable mac and cheese. They also have a very tasty Cioppino shellfish dish that is absolutely amazing. The salmon is totally divine and literally flakes off your fork and releasing small pockets of steam. For desert do try the delicious crème brulee and honey crumble.
Tillie's – They offer nice al fresco meals (blankets available if cold weather), The restaurant dining section is quite stunning and made of ancient carved beams imported from Vietnam. The gorgeous Spanish tiles will take your breath away. The ribeye is absolutely amazing and the cocktails are superb.
Fun Things to Do in Dripping Springs
Hamilton Pool – Situated in a 234 acre nature preserve, the Hamilton Pool is definitely one of the  best swimming holes in the state of Texas.  Feel free to bring a picnic basket, spread out some towels on the small beach area or simply get lost and wander the surrounding trails.
Historic District Shopping – When in Dripping Springs, shop in the Historic District , which features a charming collection of retail shops along Mercer Street and Old Fitzhugh Road.
Mercer Street Dance Hall – Put on your dancing shoes and dance the night away to the finest honky tonk bands in Texas. Located four miles downtown Dripping Springs you can enjoy music and dancing all and lots of fun.  They also offer two-stepping lessons every Saturday night for the uninitiated.
Dripping Springs truly is a great place to live.  If you'd like to talk to us about building your custom home here in Dripping Springs, Texas give us a call.  We can't wait to meet you.