We are a Custom Home Builder & Remodeler for Lago Vista, TX
Building high quality, custom homes in the Lago Vista & Lake Travis, Texas area since 1993.
You are probably from Lago Vista TX…"If you have encountered a spider as big as your hand, named him Fred, and posted photos on Facebook to brag about it. If you know better not to CARVE pumpkins on Halloween because deer LOVE carved pumpkins!"  These are just some of the descriptions of what life is like living in a city that was certified in 2019 as one of the twenty-one Texas cities given the honor "A Certified Scenic City" by Scenic Texas and its 17 partner organizations.
Silverton Custom Homes is proud to offer its home builder program in beautiful Lago Vista TX.  We are one of the few, wholly family owned top-of-the-line custom homebuilders in Austin and the surrounding Texas Hill Country.  We are deeply honored to have been given the chance to construct custom homes in Lago Vista TX and other areas in the state. Over the years we have developed a nurturing relationship not only with our clients but also their family members too becoming our customers as well.  We are happy to be building here in beautiful Lago Vista TX.
Build with Silverton Custom Homes
When you choose to construct your beautiful home in Lago Vista TX, partnering with us means you can enjoy an enormous amount of freedom that you can never enjoy if you chose to just purchase an already existing piece of property,  From the very beginning we shall discuss with you how you want your hard-earned dollars to go to for the home construction. We shall discuss your budget and most importantly what is important for you to see in your custom home. With a better understanding of finances in line with your vision, we shall be able to thoughtfully plan your project in order to offer you a crystal clear outlook for your custom home. At Silverton Custom Homes we want to see your vision realized and together we will develop the best approach that will suit your budget and the desired outcome.
We offer a huge selection of available home sites across the Austin area, Lake Travis and the surrounding Hill Country.  Our premier custom home building services are offered on our available properties, your own land or we can provide expert assistance to help you find the perfect homesite to build your dream home.
What it's Like Living in Lago Vista?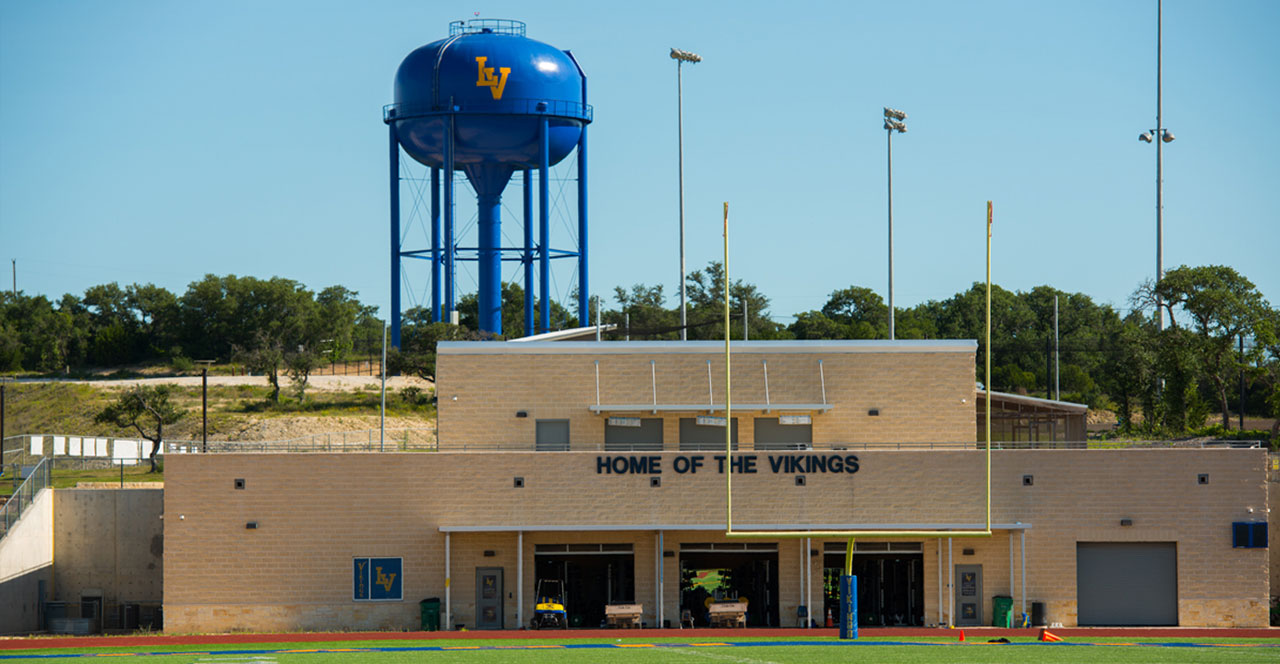 This enchanting community is the perfect place for you to plant roots by constructing a home and building a family. This small Texas town with a population of 6,583 is located in Travis County. The life here brings residents a relaxed-suburban feel. Most residents that live here own their homes and the city offers a lot of parks to spend the afternoon in. Many retirees call the city of Lago Vista home and the Lago Vista ISD is considered one of the top rated schools not just in Texas but in the entire country as well.
This small town is situated approximately 20 driving miles northwest of Austin and provides some of the most scenic views of the Texas Hill Country. If you want a feel of good country living, a high quality of life that offers an abundance of natural beauty of plenty of economic opportunities, Lago Vista is where you should build  your home.
There are plenty of activities to enjoy with the entire family here in Lago Vista. Whether it is sailing on the crystal clear calm waters on Lake Travis, or backpacking or biking on the many miles of trails or simply just enjoying the beautiful sunsets, native wildlife and the clean environment, the city offers a quality of living that most people only dream of or see in movies and read in books. There is so much to enjoy here in this beautiful city.
History
In 1831, the "Father of Texas", Stephen F. Austin settled 800 families in the area known at the time as the City of Austin's "Upper Colonies" from there the present story of Lago Vista and the North Shore community started.  Early settlers in the area include notable names such as Lohman, Smithwick and Sylvester. They established trade in the area with the famous "Lohman's Bridge" which was constructed in 1931 so as to facilitate convenient travel between the north and south shore of the Colorado River.  In the 1980s, attempts by the City of Austin to annex the North Shore communities were halted when Lago Vista, Jonestown and Point Venture voted to individually incorporate.
Demographics
| | | | |
| --- | --- | --- | --- |
| Statistic | Lago Vista | Texas | National |
| Population | 6,505 | 26,956,435 | 318,558,162 |
| Population density (sq mi) | 464 | 97 | 91 |
| Median age | 53.1 | 34.2 | 37.7 |
| Male/Female ratio | 1.0:1 | 1.0:1 | 1.0:1 |
| Married (15yrs & older) | 68% | 56% | 55% |
| Families w/ Kids under 18 | 19% | 48% | 43% |
| Speak English | 87% | 65% | 79% |
| Speak Spanish | 11% | 30% | 13% |
Lago Vista, TX has a population of 6,505 and is the 5,459th largest city in the United States. The population density is 464 per sq mi, which is 378% higher than the Texas average and 412% higher than the national average. The median age in Lago Vista is 53, which is approximately 55% higher than the Texas average of 34. In Lago Vista, 68% of the population over 15 years of age are married, 87% speak English and 11% speak Spanish. 50% of Lago Vista residents were born in Texas, 38% were born out of state, 2% were born outside of the United States and 9% were foreign born.
The median age in Lago Vista is 55% higher than Texas.
In Lago Vista 92.73% of the population is White.
In Lago Vista 2.83% of the population is Black or African American.
In Lago Vista 1.25% of the population is Asian.
Cost of Living
| | | | |
| --- | --- | --- | --- |
| Index | Lago Vista | Texas | National |
| Cost of living index | 99 | 91 | 100 |
| Index | Lago Vista | Texas | National |
| Goods & Services index | 101 | 93 | 100 |
| Groceries index | 88 | 91 | 100 |
| Health care index | 99 | 96 | 100 |
| Housing index | 106 | 83 | 100 |
| Transportation index | 93 | 94 | 100 |
| Utilities index | 88 | 100 | 100 |
In the event that the cost of living data was unavailable for this city, estimates based upon nearby cities were used. Each cost of living index is based on a national average of 100. If the amount is below 100, it is lower than the national average. If the amount is above 100, it is higher than the national average.
The cost of living in Lago Vista is 9% higher than the Texas average.
The cost of living in Lago Vista is 1% lower than the national average.
The cost of housing in Lago Vista is 6% higher than the national average
Nearby Grocery Stores
Lowe's Market
SLR Grocery & Center
Hillside Grocery
Oski's
Dollar General
Paleface Grocery
H-E-B
Hudson Bend Grocery
Randalls
Electrical Company
Lago Vista Utility Department
Gas Company
Water Company
Sewer Company
Lago Vista Utility Department
Trash Service Company/Garbage collector
Lago Vista Utility Department
Cable/Satellite Company
Spectrum Cable
Off Least YV
AT&T
Frontier
Viasat
HughesNet
Rise Broadband
Phone Company
Spectrum
AT&T
Frontier
Dittcom Technologies
Schools
The educational needs of the city is being served by the Lago Vista Independent School District.
Campuses:
Lago Vista Elementary School
Lago Vista Intermediate School
Lago Vista Middle School
Lago Vista High School
Places of Worship
Here are the places of worship in the city:
Northshore Fellowship
Lakeside Christian Fellowship
Northlake Church
Saint Mary Our Lady
Peter Episcopal Church
Travis Oaks Baptist Church
Rolling Hills Community Church
Businesses
The top employers in the city are:
City of Lago Vista
Lago Vista Independent School District
Natures Point on Lake Travis
PLIS
Restaurants & Nightlife
J & J BBQ & Burgers —  They offer good old-fashioned Texas home cooked meals.  Do try the half-pound burgers as these are tremendously delicious.  The burgers are loaded with fresh lettuce, tomato and onions and is really a perfect homemade style burger. The family pack is enough to feed three grown men and with some to spare. Service is great and you can get take out very quick.
Wok N Grill – Looking to chow down some Chinese? Then this is the place to be. Lunch is always busy but service is on point and never lags. The Crab Rangoon was amazingly good as well as the soup that was filled with lemongrass flavor. Egg rolls are tasty. Prices are fair.
Latte Vista Café Coffee Shop —  This is a tiny little sandwich shop with outdoor seating only but the food is amazing. It is located at the end of a convenience gas/store station but they made the most of it by hanging fun outdoor art, tables and draperies. Service is outstanding and the coffee is amazing.  Do try the muffins as well. The sandwiches are great and in good portions too.
Fun Things to Do in Lago Vista
City of Lago Vista Public Pool – This is a nice place to relax. The public pool is a great place to escape the summer heat and enjoy some awesome views. The facilities on offer are affordable, safe and with diverse aquatic activities to enjoy with the whole family. The pool features a large shallow end beach entry, a flowing giant mushroom and splash buckets kids would love. There are two pavilions that can be rented and is also available for private events.
Balcones Canyonlands – This is a wildlife refuge that appears to straddle the divide between the Colorado and Brazos watersheds. The area features rugged terrain and you can find some nice old Ashe Juniper and Oak trees that were spared from logging. Great place to go bird watching for endangered species.
Lago Vista Golf Course – Situated in the beautiful and scenic Texas Hill Country, the Lago Vista Golf Course offers golfing aficionados with panoramic scenery with 18 holes to enjoy. The course sits peacefully on a peninsula on the North Shore of Lake Travis and is known as one of the best kept secrets in Texas for over 3 decades.
Lago Vista truly is a great place to live.  If you'd like to talk to us about building your custom home here in Lago Vista, Texas give us a call.  We can't wait to meet you.