We are a Custom Home Builder & Remodeler for Lake Travis, TX
Building high quality, custom homes in the Lake Travis, Texas area since 1993.
Silverton Custom Homes is proud to present the community of Lake Travis TX.  Lake Travis is known as the glittering jewel of the Hill Country. Situated about 20 miles west of Austin, Lake Travis is a popular destination for people that enjoy beautiful outdoor scenery and fun and exciting water sport activities.  There are many outstanding neighborhoods along the Lake Travis area with many offering gorgeous views of the lake. Properties in the area range from standard affordable single family units to multi-million custom home estates. If you are thinking of building a custom home, the Lake Travis area is one of the best spots for you to choose a home site. Silverton Custom Homes is your premier custom home building company with over 25 years of experience in the industry. We are a wholly-owned family enterprise that prides itself in providing the best custom homes for all our clientele.  Let us take you on a short tour of the Lake Travis region. One of the best places to build a custom home property.
Build with Us
Let Silverton Custom Homes be your partner in selecting a home site and building your custom home property here in Lake Travis TX.  We build high quality custom home properties in all price points for our customers. No matter your budget is be it a starter home or a multi-million dollar property, we can do a spectacular job for you. Our team of expert designers, builders and craftsmen can help fulfill your vision of making your dream custom home a reality.
A Scenic and Recreational Oasis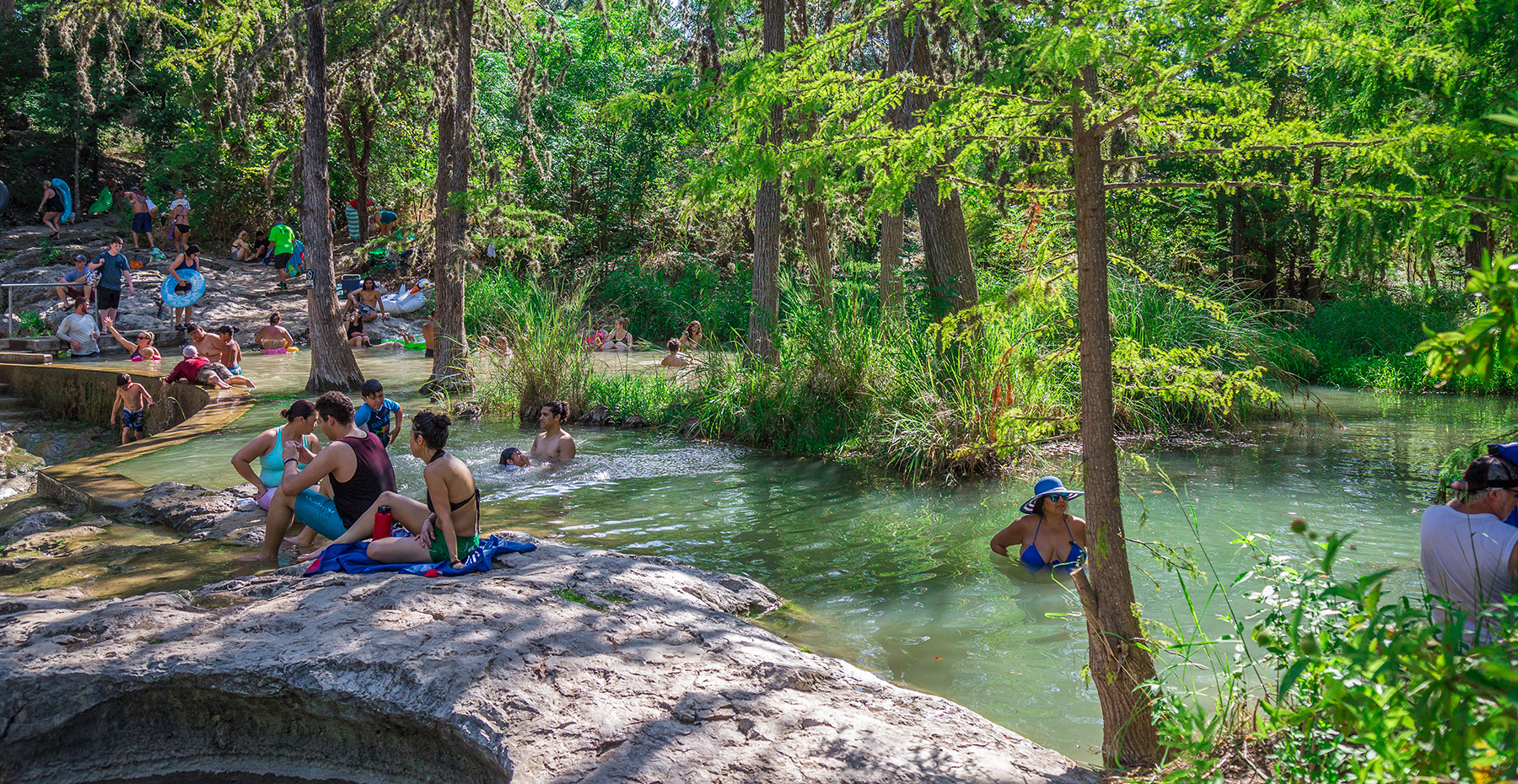 There is no doubt that the Lake Travis area is Hill Country living at its ideal best.  Residents of neighborhoods along Lake Travis get to enjoy the crystal clear waters and the panoramic rolling hills and the majestic trees that dot the landscape that is the Hill Country.  Lake Travis residents get to enjoy it all as they have access to the Silver's Trails, Krause Springs, Horseshoe Bend and Reimer Ranch just to name a few. Residents also can participate in a number of fun and adventurous outdoor activities such as boating, scuba diving, fishing, camping, and picnicking along the lake as well as zip-lining. The shores of Lake Travis are filled with many restaurants, resorts, parks, custom luxury properties with picturesque views of the lake itself.  One notable restaurant in particular calls itself the Oasis and promotes itself as the "Sunshine Capital of Texas." The restaurant even features a clock on its website that illustrates in detail the exact moment of the day's sunset along the lake.  It is located 450 feet above the lake on a bluff. It offers picturesque views that offer stunning panoramic vistas at sunset. At 30,000 square feet, it offers the biggest dining area in all of the state.
The Best Schools
One of the aspects that home buyers consider when looking for home sites for custom homes are good schools. Lake Travis offers high quality schools for its residents. The Lake Travis ISD is considered to be one of the best in Travis County.  Residents are served by 5 superb elementary schools, 2 middle schools and 1 high school. Lake Travis is slated to be a 5a school district meaning it offers excellent academic and athletic programs for its students.  Just recently, the school district was given a rank of "exemplary" by the TEA and was named by Newsweek as one of America's best High Schools.
Golfer's Nirvana
If your passion is golf then look no further as golfing nirvana is what you can expect when you live on one of the neighborhoods along Lake Travis. Lake Travis homes and neighborhoods are all just minutes from 4 world-class golf courses namely: Horseshoe Bay, Falconhead, Lakecliff and Pedernales Golf Club owned by Texas music icon and legend, Willie Nelson.
History
Austin back in the early 20th century was considered to be a thriving and growing small city. At the time Lake Travis as known as South Lake Travis and located just 20 miles west of Austin. Back then the area was populated with small farms and ranches and felt that time stood still. It was known as an area where Texans looking for beautiful and natural surroundings settled. Since the Colorado River ran through the Hill Country and Travis County, it was an abundant resource of water for farmers and nearby settlers, when it flooded it caused extreme damage in the area. In an effort to control flooding and a need to create cheap hydroelectric power, the idea of constructing a dam began. From the enclosure that was to be Mansfield Dam was created Lake Travis.
Demographics & Cost of Living Information for Lake Travis Area
Situated near Austin, the Lake Travis community is a spectacular lake-centered region around the 65-mile long man-made lake. It features a range of shops, exciting outdoor activities and opportunities for excursions. This makes the area quite attractive for vacationers and retirees. Real estate options around Lake Travis is booming and there is a number of options for residents encompassing both small and large properties.
The Lake Travis area covers a number of communities and, 105, 784 people live on Lake Travis. Over 40% are married. Most of the residents are white-collar workers and the average household income is $114,305 and the average cost of living is $77,021.
Due to the very low crime rate in the area, it's own school district and a variety of enviable waterfront properties, numerous shops, restaurants and recreational activities, Lake Travis is a very popular choice for people to live in.
Nearby Groceries
Whole Foods Market
MT Supermarket
Thom's Market – Barton Springs
The Bee Grocery
Royal Blue Grocery
Hong Kong Supermarket
Royal Blue Grocery
Central Market
Trader Joe's
HEB Plus!
Asahi Imports
Wheatsville Food Co-op
H Mart Austin
HEB
Farm to Market Grocery
Fresh Plus Grocery
Natural Grocers
Electrical Company
Pedernales Electric Cooperative Inc
Gas Company
Hill Country Energy Partners
Water Company
Sewer Company
City of Austin Transportation Department
Trash Service/Garbage Collection Company
Cable/Satellite Company
Austin Structured Cabling
Spectrum Cable TV and Internet
DCOMM Austin Headquarters
AT&T Internet
DirecTV Services
Grande Communications
Entropic Communications
All Digital Computers & Wireless
Hotel High Definition
Convergence Cabling
Google Fiber Space
Same Day WiMax
Phone Company
T-Mobile
Austin Telephone Company
XO Communications
Spectrum
Greater Austin Area Telecommunications Network
American Tower Communications
Polycom Inc
LOGIX Communications
Comtex
Better Voice
Folkerson Communications LTD
Schools
Lake Travis is served by the Lake Travis Independent School District
Public Schools in the Lake Travis area include:
Serene Hills Elementary
Lakeway Elementary
Lake Travis Elementary
Lake Pointe Elementary School
Bee Cave Elementary School
Hudson Bend Middle School
Places of Worship
Here are some of the places of worship in the Lake Travis area:
Unity of Lake Travis
The Lakeway Church
Restoration Church
Austin Christian Fellowship Lake Travis
ACTS Church Lakeway
Spirit in the Hills Lutheran Church
Table Church
Church of the Cross Lake Travis
Businesses
Here are the top employers in the Lake Travis area:
State of Texas
University of Texas at Austin
Advanced Micro Devices (AMD)
Apple Computer Inc.
Freescale Semiconductor
Travis County
3M Corporation
Whole Foods
Austin Energy
Lower Colorado River Authority
Restaurants & Nightlife
There are numerous dining options in the Lake Travis area. Manned by friendly wait-staff and skilled chefs, bakers and dessert makers they offer top-of-the-line cuisine for the enjoyment of your taste buds. Enjoy warm hospitalities in the many restaurants, bakeries, grills, pubs and eateries in the area. You can enjoy the full spectrum of Texan cuisine from Tex-Mex to barbecue to seafood specialties along with classic American favorites.  Here are some of the best restaurants in the Lake Travis area:
827 Ray's
Café Blue
Chicken Express Lakeway
Flores Mexican Restaurant
Fore
The Grille at Rough Hollow
It's All Good Bar B Q
The League Kitchen Tavern
Little Greek
Maudie's Hill Country
The Oasis on Lake Travis
Santa Catarina
Schmidt Family Barbecue
Steiner Ranch Steakhouse
Sundancer Grill
Fun Things to Do in Lake Travis Area
The Lake Travis community is the best vacation area to explore and the ultimate destination to enjoy a number of great activities such as: boating, sailing, windsurfing, camping, fishing, hiking, biking, horseback riding, picnicking, swimming and sunbathing activities.
Lake Travis Parks and Recreation  — While water activities is king in the Lake Travis area, there are beautiful hills and prairies of Travis County to explore that can add more opportunities for exploration and relaxation. There are almost a dozen parks in the Lake Travis area and another half-dozen that are operated by the Lower Colorado River Authority.
Visit Mansfield Dam – Situated adjacent to the dam on the main body of Lake Travis. This park is known as the primary access point for boaters and scuba divers. Other activities are swimming, picnicking and sunbathing. Camping is allowed but by reservation only.
Lake Travis truly is a great place to live.  If you'd like to talk to us about building your custom home here in Lake Travis, Texas give us a call.  We can't wait to meet you.