We are a Custom Home Builder & Remodeler for Liberty Hill, TX
Building high quality, custom homes in the Liberty Hill & Lake Travis, Texas area since 1993.
For Texans, when someone says Hill Country the first thing that comes to mind are the scenic, majestic views. Liberty Hill is a close-knit community conveniently located about 40 minutes from Austin in the spectacular Hill Country.  Residents of the city also enjoy convenient access to several popular nearby business districts such as Round Rock, Georgetown and Cedar Park, all just 20 to 30 minutes away.
Silverton Custom Homes is proud to offer our premier custom home building services in Liberty Hill and the surrounding Hill Country.  We offer top-of-the-line custom home building on our available properties, your land or can provide expert assistance in finding the perfect homesite in your preferred area.  We are extremely honored to have constructed multiple homes for the same clients over the years, adding on to those homes that we had built and to have the opportunity to provide the same top notch service for their family members too. We are extremely honored at the trust and support customers have placed in us over the years. We want to be part of your custom home building journey here in beautiful Liberty Hill TX.
A Growing Community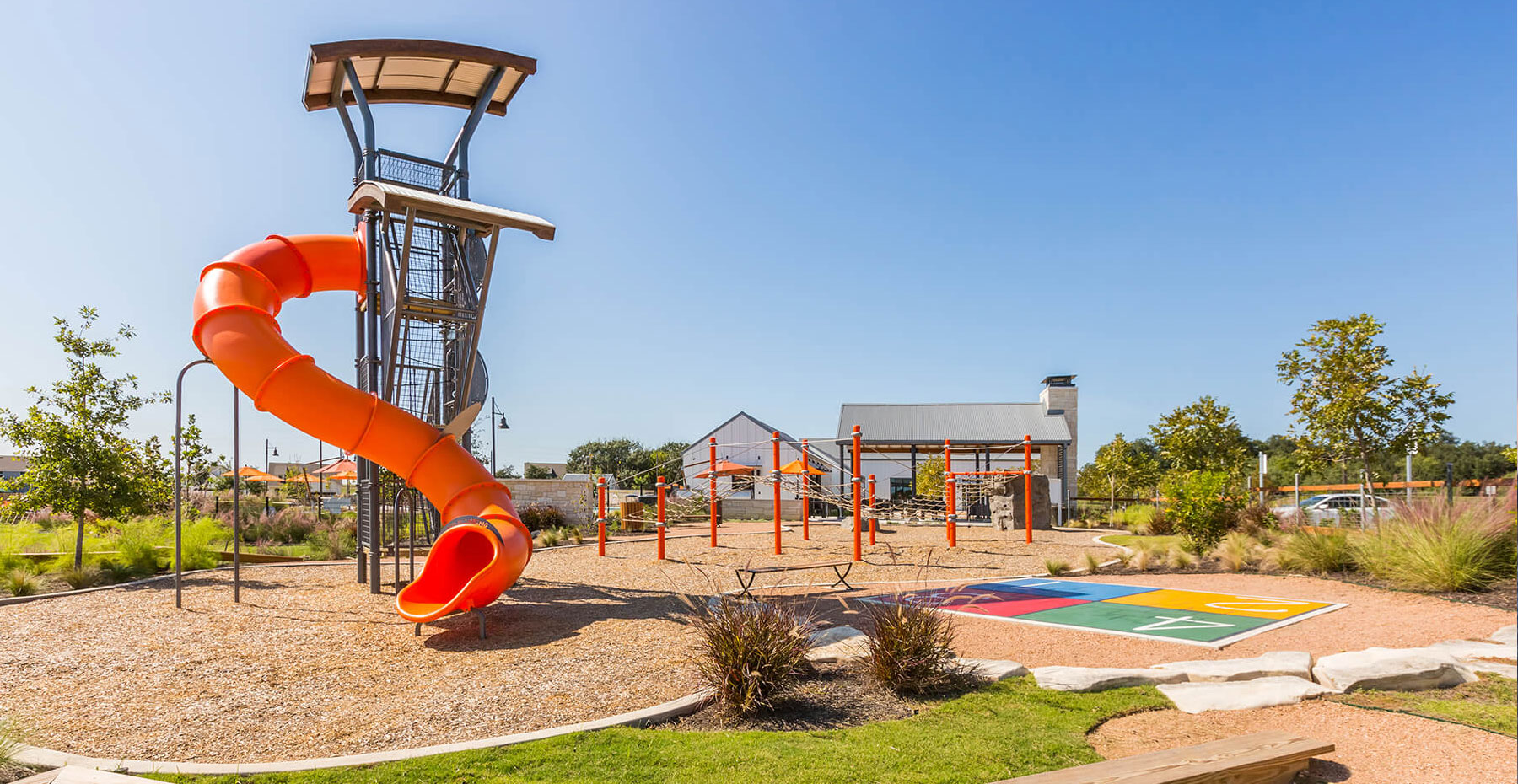 Liberty Hill TX has been growing steadily over the years and the population almost doubled in just three years from just over 900 residents in 2009 to 1600 by 2012. Many people from all over the state of Texas are attracted to Liberty Hill due to wide assortment of real estate listings that range from modest, affordable single family units to luxurious custom homes built on large estates. If you are considering a custom home in Liberty Hill, Silverton Custom Homes can provide you with numerous options for multi-acre lots of undeveloped and developed real estate.
Great Shopping, Dining and Entertainment
There are numerous options for residents to get their fill of shopping, dining and entertainment in Liberty Hill. Locals often go to the tried and tested Liberty Hill Food Mart for all their grocery shopping needs but that is not all you get. You can also conveniently shop at nearby HEB, Target and Wal-Mart too. Plenty of shopping centers and for those that want to have a more extensive shopping experience, Lakeline Mall in Cedar Park is a mere 20 minutes away. The mall is known as one of Austin's largest shopping destinations.  You can find major brands including anchor stores like Dillard's Macy's and Sears. Brands like JCPenney, Old Navy, American Eagle Outfitters and Brookstone are here too.  Just 15 minutes away is the Wolf Ranch Town Center located in Georgetown. This beautiful, open-air community is home to more than 80 retail shops and restaurants like Best Buy, Target, Kohl's and TJ Maxx Bath and Body Works. You can enjoy good dining at Firehouse Subs, Gigi's Cupcakes, Longhorn Steakhouse and more.
Charming Downtown Area
One of the perks of living in Liberty Hill is its quaint and charming downtown filled with local arts and crafts, and antique stores. Go around town and there is indeed plenty to see. There is the Liberty Hill International Sculpture Park that was built in 1976 and features amazing sculpture art from many countries. The 8000 seat Cedar Park Center that is a mere 15 minutes away provides entertainment.  The Center features approximately 130 events annually and includes family-friendly entertainment such as Disney on Ice and some minor league hokey games and basketball. The hottest performance acts in the music industry also hold court here.
Liberty Hill TX is a great place to live. Let Silverton Custom Homes be a part of helping you turn your dream home into a reality. We are here to provide you with expert support and assistance. With us, you will never feel that you're probably wasting our time as we always find a way to create a project for you that is within your preferred budget.  We are here to listen to your needs so we could realize your vision of a custom home.
History
The city of Liberty Hill is located between the north and south forks of San Gabriel River in Williamson County.  It is 15 miles west of Georgetown and 33 miles northwest of Austin.  The town began in the 1840s with just a few settlers.  In 1853 a post office was established just three miles west of Liberty Hill's present location.  The first postmaster was William Oliver Spencer and he was also the one that suggested the name Liberty Hill for the town.
Demographics
| | | | |
| --- | --- | --- | --- |
| Statistic | Liberty Hill | Texas | National |
| Population | 1,050 | 26,956,435 | 318,558,162 |
| Population density (sq mi) | 468 | 97 | 91 |
| Median age | 28.5 | 34.2 | 37.7 |
| Male/Female ratio | 0.7:1 | 1.0:1 | 1.0:1 |
| Married (15yrs & older) | 62% | 56% | 55% |
| Families w/ Kids under 18 | 49% | 48% | 43% |
| Speak English | 84% | 65% | 79% |
| Speak Spanish | 12% | 30% | 13% |
Liberty Hill, TX has a population of 1,050 and is the 14,847th largest city in the United States. The population density is 468 per sq mi which is 383% higher than the Texas average and 417% higher than the national average. The median age in Liberty Hill is 29, which is approximately 17% lower than the Texas average of 34. In Liberty Hill, 62% of the population over 15 years of age are married, 84% speak English and 12% speak Spanish. 65% of Liberty Hill residents were born in Texas, 31% were born out of state, 0% were born outside of the United States and 4% were foreign born.
The median age in Liberty Hill is 17% lower than Texas.
In Liberty Hill 95.43% of the population is White.
In Liberty Hill 1.43% of the population is Black or African American.
In Liberty Hill 0.00% of the population is Asian.
Cost of Living
| | | | |
| --- | --- | --- | --- |
| Index | Liberty Hill | Texas | National |
| Cost of living index | 92 | 91 | 100 |
| Index | Liberty Hill | Texas | National |
| Goods & Services index | 94 | 93 | 100 |
| Groceries index | 92 | 91 | 100 |
| Health care index | 100 | 96 | 100 |
| Housing index | 83 | 83 | 100 |
| Transportation index | 93 | 94 | 100 |
| Utilities index | 111 | 100 | 100 |
In the event that the cost of living data was unavailable for this city, estimates based upon nearby cities were used. Each cost of living index is based on a national average of 100. If the amount is below 100, it is lower than the national average. If the amount is above 100, it is higher than the national average.
 The cost of living in Liberty Hill is 2% higher than the Texas average.
The cost of living in Liberty Hill is 8% lower than the national average.
The cost of housing in Liberty Hill is 17% lower than the national average.
Nearby Groceries
Parker's Corner Market
The Market at Indian Mound Ranch
Dollar General
Liberty Hill Food Mart
HEB Plus!
Whitewing Market
Jiffy Mart Valero Station
Wag-A-Bag
CEFCO
Sam's Quickie Pickie
Circle K
Electrical Company
Public Works of the City of Liberty Hills
Gas Company
Public Works of the City of Liberty Hills
Water Company
Public Works of the City of Liberty Hills
Sewer Company
Public Works of the City of Liberty Hills
Trash Service / Garbage Collection Company
Public Works of the City of Liberty Hills
Compact Rentals
Junk Daddy|Debris Removal, Garbage Collection
Cedar Park Junk Removal
Simply Rubbish
Capital City Junk Removal
Jiffy Junk of Austin Texas
Rubbish Runners
Cable / Satellite Company
Heritage Broadband
Specturm Cable
DC Satellite
Cequel Communications
Suddenlink
Advanced 1
Entropic Communications, Inc.
Svoboda Satellite LLC
DirecTV by JM Premier
AT&T Internet
Phone Company
T-MObile
Metro by T-Mobile
P & C Communications
Sprint
Verizon
Schools
The city is being served by the Liberty Hill Independent School District.  2004-2005 was a good academic year for Liberty Hill High School as it won 1st place at the spelling competition at the UIL State Competition Division 3A.
Places of Worship
Here are some of the places of worship in the city:
RockPointe Church – Liberty Hill
Life Springs Church
Generations Church
Fellowship Baptist Church
FBG Liberty Hill Campus
One Chapel – Liberty Hill
Williamson County Cowboy Church
Worship Life Church
Life Church
Businesses
Here are the top employers in the city:
Meridell Achievement Center
Liberty Hill ISD
Sonic
Domino's Pizza
Liberty High School
Hope House of Austin
P&C Communications
Liberty Hill Dental
Edel Golf
CEFCO Convenience Stores
Restaurants & Nightlife
Dahlia Café —  One of the best places to eat in the city, they serve some really good chicken fried steak. Seating is also flexible as you can dine outside on the porch or under the large trees. Place is always packed but they often have an outside bar open. They do serve breakfast too.
Major's Burger Company – Definitely the place to go to if you are craving for burgers.  They offer a sweet Hawaiian type bun and the fries are absolutely great. The milkshakes are on point too.  Do try the homemade onion rings, hand cut fries and beer battered fries plus they also offer fresh pies and pastries too.
Malted Grains – Great place to have brunch. They offer a lot of amazing food. Do try the bread offerings with house made butter and the chicken Alfredo. The scallops are fresh and tasty. They also offer great breakfast meals. Do try the very thick French toast that is perfectly cooked and the drop biscuits and gravy are a picture of southern perfection.
Fun Things to Do in Liberty Hill
Liberty Hill International Sculpture Park – In 1976 Liberty Hill hosted the International Sculpture Symposium and so 25 sculptors from six different countries descended upon the small town. A lot of residents opened their homes for a couple of months to offer them a place to stay. Local businesses provided the food for the artists as they worked and the results are 27 unique sculptures that became permanent fixtures in Veterans Park.
Tejas Park – If you are looking for some outdoor fun then head on down to Tejas Park. The park sits between Georgetown and Liberty Hill on the south shore of lake Georgetown. Fun activities you can enjoy include: boating, swimming and fishing. Hikers can also enjoy the 26-mile San Gabriel trail that circles all of Georgetown.
Thirsty Mule Winery – It is located just off Highway 183. It is the only winery in Texas that features an underground tasting room. The Thirty Mule offers both dry and sweet wines. Check out their merlot, tempranillo, cabernet sauvignon and malbec variants.
Liberty Hill truly is a great place to live.  If you'd like to talk to us about building your custom home here in Liberty Hill, Texas give us a call.  We can't wait to meet you.