We are a Custom Home Builder & Remodeler for Round Rock, TX
Building high quality, custom homes in the Round Rock & Lake Travis, Texas area since 1993.
Forbes magazine ranked the Austin-Round Rock area as the best big city area for jobs. The community of Round Rock Tx is a tech savvy community of a little more than a hundred thousand residents. It is an exceptional place for professionals that are on the brink of success. As a homeowners you enjoy a quick 25-minute drive into downtown Austin and the convenience of traveling to Austin-Bergstrom International Airport in just half an hour. Silverton Custom Homes is proud to be serving the Round Rock community. We are a wholly family owned home builder business with decades of experience and multiple homes constructed ranging from multi-million dollar properties to start-up properties. We cater to all price points and it is our objective to work and find a solution for you to realize your dream of owning a custom home.
Award-Winning Schools and Wonderful Parks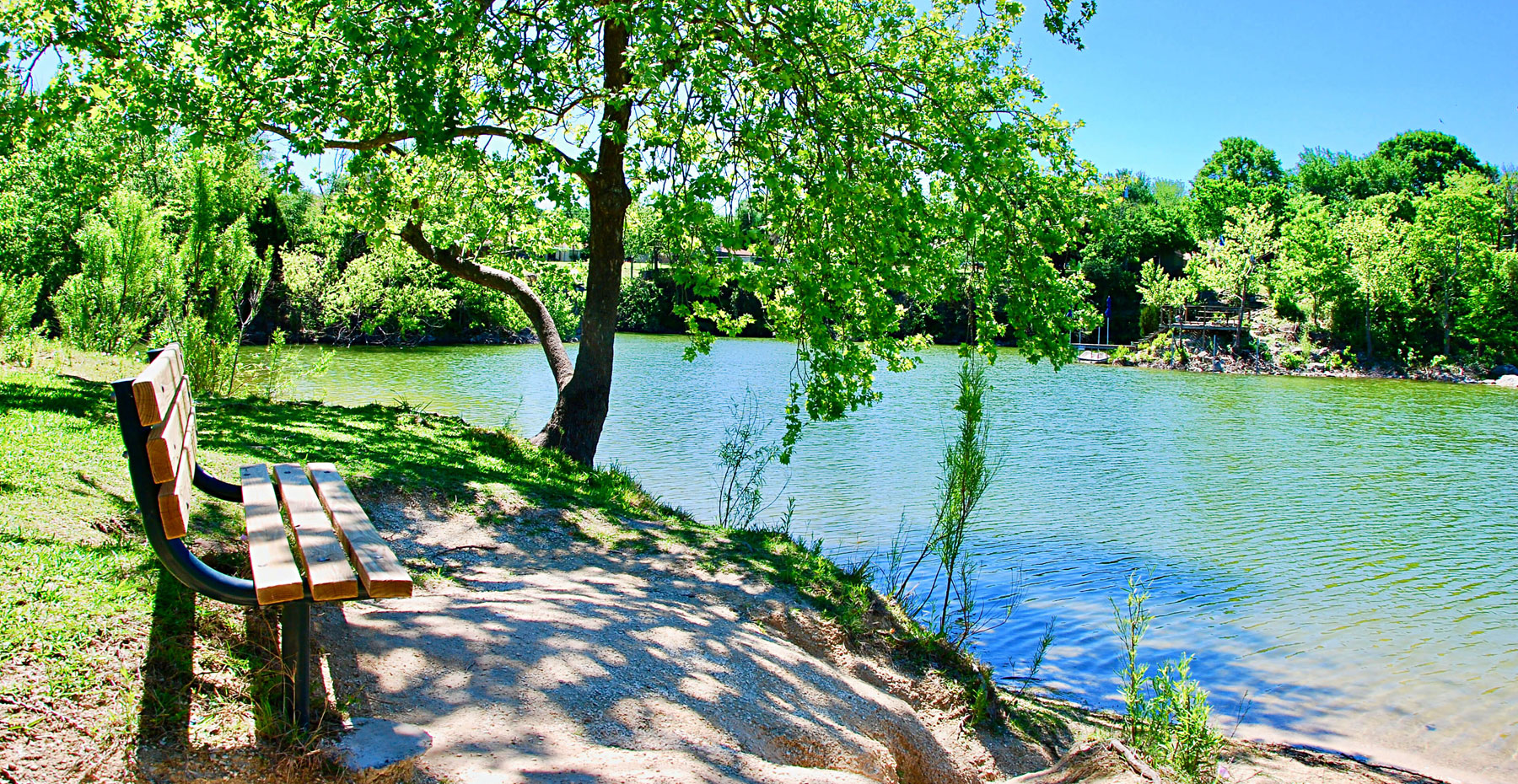 The city of Round Rock is incredibly diverse. It is home to the Round Rock Express, a Triple-A minor league baseball team that is known as one of the most successful minor league teams in the country,  Apart from a bustling and thriving local economy with impeccable recreational possibilities, Round Rock is an area known for quality education.  Most students in Round Rock attend the nationally renowned Round Rock Independent School District. They feature an excellent educational system that has earned them the status of 17 "Exemplary" and 15 "Recognized" Texas Education Agency rated schools.  If you are looking for a community that can offer your kids a good start in education then the city of Round Rock is an excellent choice.
Traditional & Modern
The City of Round Rock has a good mixture of traditional and modern influences. The "old town" section of the city is filled with one-of-a-kind boutiques, restaurants and offices located in a collection of mid-19th century structures.  Customers can find everything they can ever need from the famous Round Rock Premium Outlet Mall. The store features over 200 high-quality and specialty brands like J Crew, Tommy Hilfiger, Burberry, Calvin Klein, Ann Taylor and more. Folks from all over the Austin area visit the shops  and find what they need. You can also find the only IKEA store in Central Texas here in Round Rock.  IKEA is popular as a furniture maker that offers elegantly designed but affordable pieces that are always available in store.
When in comes to food, Round Rock does not disappoint. You can find authentic Texas comfort food in a casual setup or fine dining establishments conveniently located nearby. Some of the restaurants that locals frequently visit are: Jack Allen's Kitchen, they serve locally sourced authentic Texas food but with an upscale twist. Also, The French Quarter Round Rock offers delectable Louisiana cuisine and seafood items. Chuy's is another central Texas mainstay that serves delicious Tex-Mex meals.
Round Rock TX is indeed a beautiful, comfortable and convenient place to stay and raise a family. Silverton Custom Homes is committed to help you achieve that dream home here in Round Rock. We offer a wide availability of home sites across the Austin area, on Lake Travis and the beautiful Hill Country. We provide premier custom home building services on our available properties, your land, and we can provide expert assistance for you in selecting the most suitable homesite in your preferred neighborhood.  If you are considering a custom home it is never too early to get started. When you first meet with us you will never have to worry about wasting our time as we are all-ears to hear your plans and ideas for your dream home. We are completely passionate about your dreams as that is our dream as well. Let us be part of the journey.
History
The community of Round Rock began in 1851 on the banks of Brushy Creek, near a large round and anvil-shaped rock (hence the name). This rock marked a convenient low-water crossing for wagons, cattle and horses. The first postmaster of the community initially named the area as "Brushy" and the creek was simply added. However, in 1854 at the suggestion of the postmaster it was renamed to Round Rock. Today the community is considered one of the fastest growing cities in the country and one of the best managed in the state of Texas. It is able to maintain a high quality of life for its residents while also becoming a center for economic expansion in central Texas.
Demographics
| | | | |
| --- | --- | --- | --- |
| Statistic | Round Rock | Texas | National |
| Population | 112,767 | 26,956,435 | 318,558,162 |
| Population density (sq mi) | 3,144 | 97 | 91 |
| Median age | 33.2 | 34.2 | 37.7 |
| Male/Female ratio | 1.0:1 | 1.0:1 | 1.0:1 |
| Married (15yrs & older) | 56% | 56% | 55% |
| Families w/ Kids under 18 | 56% | 48% | 43% |
| Speak English | 72% | 65% | 79% |
| Speak Spanish | 20% | 30% | 13% |
Round Rock, TX has a population of 112,767 and is the 250th largest city in the United States. The population density is 3,144 per sq mi, which is 3143% higher than the Texas average and 3370% higher than the national average. The median age in Round Rock is 33, which is approximately 3% lower than the Texas average of 34. In Round Rock, 56% of the population over 15 years of age are married, 72% speak English and 20% speak Spanish. 53% of Round Rock residents were born in Texas, 32% were born out of state, 2% were born outside of the United States and 14% were foreign born.
In Round Rock 75.58% of the population is White.
In Round Rock 10.35% of the population is Black or African American.
In Round Rock 6.31% of the population is Asian.
Cost of Living
| | | | |
| --- | --- | --- | --- |
| Index | Round Rock | Texas | National |
| Cost of living index | 100 | 91 | 100 |
| Index | Round Rock | Texas | National |
| Goods & Services index | 94 | 93 | 100 |
| Groceries index | 92 | 91 | 100 |
| Health care index | 100 | 96 | 100 |
| Housing index | 108 | 83 | 100 |
| Transportation index | 93 | 94 | 100 |
| Utilities index | 111 | 100 | 100 |
In the event that the cost of living data was unavailable for this city, estimates based upon nearby cities were used. Each cost of living index is based on a national average of 100. If the amount is below 100, it is lower than the national average. If the amount is above 100, it is higher than the national average.
A general overview of the cost of living index for Round Rock, TX is displayed above. In Round Rock, TX, the overall cost of living index is 100, which is 10% higher than the Texas average and equal to the U.S. average. The following categories are used to calculate the overall cost of living index: goods/services (33%), housing (30%), groceries (13%), utilities (10%), transportation (9%) and health care (5%). From the list, it is clear that the categories of goods/services and housing are responsible for the largest portions of the overall cost of living index. As a general rule, everyday goods and services provide an accurate measure of the general cost of goods in any given city. In the case of Round Rock, TX, the city's goods and services are 1% higher than the Texas average and 6% lower than the U.S. average.
Nearby Groceries
Sprouts Farmers Market
HEB Plus!
Angie's Discount Grocery
Randalls
La Mexicana Market
Indo Pak Supermarket
La Michoacana Meat Market
HEB
Lone Star Family Market #5
Walmart Supercenter
Tej's Indian Restaurant and Grocery
TAJ Grocery
Walmart Supercenter
Gourmet Texas Pasta
Crystal Food Mart & Deli
Sarita's Meat Market
Electrical Company
Round Rock Utilities and Environmental Services
Power to Choose
Gas Company
Round Rock Utilities and Environmental Services
Atmos Energy
Water Company
Round Rock Utilities and Environmental Services
Sewer Company
Round Rock Utilities and Environmental Services
Trash Service/Garbage Collection Company
Round Rock Utilities and Environmental Services
Cable/Satellite Company
Spero Rehab Central
Spectrum
DComm Nickys Cabling
AT&T Internet and TV Services
DC Satellite
Clear Internet Service
Cellnet Wireless & Satellite
DirecTV by JM Premier
Kadirnet
SimNet Wireless Rural Internet
Advanced 1
Spectrum Cable
Cequel Communications
Spectrum Cable
AT&T Store
Convergence Cabling
Cable Connection
Entropic Communications, Inc.
Ready Cable Inc. – Post Tension & Rebar
Phone Company
T-Mobile
Metro by T-Mobile
CPR Cell Phone Repair Round Rock
GPower Wireless
Verizon Authorized Retailer – Cellular Sales
Metro by T-Mobile
The Cellphone Experience
AT&T Store
Verizon Wireless
Boost Mobile
Sprint Store
Star Electronics
Schools
The city is being served by the Round Rock Independent School District located in southern Williamson County and northwest Travis County and also serves portions of the City of Austin and the City of Cedar Park.
Higher Education Opportunities at Round Rock include:
Texas State University Round Rock Campus
Texas A & M Health Science Center
Austin Community College School of Nursing
Places of Worship
Here are some of the places of worship in the city:
First United Methodist Church
Grace Lutheran Church
Grace Presbyterian Church
Hope Bible Fellowship
Life Connection Church
One Way Baptist Church
Palm Valley Lutheran Church
Round Rock Christian Church
Round Rock Church of Christ
Saint Andrew's Anglican Church
Businesses
The top employers in the city are:
Dell
Toppan Photomasks
Sears Customer Care
IKEA
Round Rock Premium Outlets
Round Rock ISD
Texas Guaranteed Student Loan Corp
Cintas
Dresser
Hospira
TECO-Westinghouse
Cerilliant Corporation
Emerson Process Management
Restaurants & Nightlife
Jack Allen's Kitchen – Food quality and menu selection is great. Service is spot on, very friendly.  The quail eggs are a must try dish as well as the grill trout dinner. The smoked rib quesadilla is also amazing. For dessert do try the chocolate bomb and the apple cobbler.
Salt Trader Coastal Cooking —  This is the best seafood place in the city. They have an amazing oyster selection and happy hour is great with the one dollar gulf oysters and drinks specials. Do check out also the crab cakes, special salad and shrimp platter. Service is spot on.
Louisiana Longhorn Café —  The restaurant has a small and intimate setup. They have an amazing Cajun selection. Do try the fried oysters and the flounder Ponchartrain. Service is very accommodating and efficient.
Fun Things to Do in Round Rock
Round Rock Express at the Dell Diamond —  The Dell Diamond can accommodate over 11,000 people and is the home of the Round Rock Express, the AAA affiliate of the Texas Rangers. Listed as the sixth most valuable Minor League Baseball Team in 2016 by Forbes Magazine. You can watch home games during the season and have fun enjoying the amenities of a traditional baseball game such as drinks, hotdogs and popcorn.
Clay Madsen Park and Recreation Center – A very nice place to do some exercise and wellness as it features two full sized gyms, a lap pool, racquetball courts, a cardio and weight room including several fitness and wellness programs. They even offer babysitting for members so that parents can have fun while the kids play.
The McNeil Bridge Bats – Watch some amazing bats take flight every evening with over half a million of them looking to consume some 20-30 thousand pounds of insects. Visitors can come with blankets and chairs at dusk to marvel at the bats as they emerge and start their feeding frenzy.
Round Rock truly is a great place to live.  If you'd like to talk to us about building your custom home here in Round Rock, Texas give us a call.  We can't wait to meet you.